A fully managed live chat service is a great way to meet the needs of your customers. It can help you improve the quality of your customer service and also provides another channel for you to communicate with your customers.
With Greechat's fully managed live chat service, you can connect with your customers live and improve your search rankings. This service lets you engage with visitors while they are on your site, taking potential customers and making them paying customers.
Many businesses are turning to managed live chat services to create a more efficient and effective customer experience. Here are five popular uses for managed live chat services:
Help desk support
If you're looking for a way to improve the customer experience and increase sales, managed live chat is an excellent tool for handling customer questions and concerns, especially when they come in waves.
Your managed live chat service can help you respond quickly and efficiently so that everyone gets the help they need without sacrificing the quality of their experience.
A live chat for web also gives your company more control over your brand image by ensuring that only trained employees interact with customers. This can help avoid situations where an employee accidentally gives out incorrect information or says something they shouldn't while answering a question or solving a problem.
Customer retention
The best way to ensure exceptional customer service is to offer live chat.
When a customer has a problem or an issue with your business, they might be quick to share their concerns on social media, which can seriously damage your brand's reputation. When you're ready to build good relationships with your customers, consider using a managed live chat service to help you establish great rapport and keep them coming back.
Managed live chat services can help you build relationships with your customers by encouraging them to share their thoughts about your business and its products or service directly with your support team or Greechat agents.
Clients using live chat is especially useful for those who need immediate assistance, regardless of the time or day of the week. This can give them peace of mind about buying from your business.
Cross-sell opportunities
Managed chat is a great opportunity to cross-sell your clients on additional services or products.
The chat tool allows for a more personalised and direct approach to marketing without feeling pushy or intrusive. Use the managed live chat service to get a feel for what your customers need, and let that help you choose which services or products to recommend as a next step.
For example, they may have mentioned needing help with a service, and you know your business can provide the same service based on your products. A managed live chat service with them offers new opportunities to test or recommend new products or services your business is looking to develop further.
Ensure you're providing solutions to help your business grow rather than just taking advantage of an easy sale. Don't think of it as selling; use it as an opportunity to genuinely help your customers and set yourself apart from competitors who don't give the same level of support.
Lead generation
When running a business, you always have to think about ways to generate leads and increase sales. It's the key to growing your bottom line and improving your ROI.
One of the best free tools is live chat softwares, which allows you to reach your customers by name, invite them to sign up for your newsletter or download valuable content, and even track the sources of those leads.
By using this service, you can get even more information about your leads so you can better determine whether or not they'd be a good fit for your business, and you can direct them to the next step without worrying about losing the sale.
It's also very user-friendly. Live chat via email keeps things simple and familiar. This strategy works especially well if you offer something exclusive they can't get anywhere else, such as an ebook or webinar registration code, during the live chat.
This isn't just any type of chat service, though. With this kind of managed live chat service, you have access to real people who are well-trained for this job and are ready for the questions that come their way daily.
Social media marketing.
Many websites already have managed live chat service options built in, but the feature is often underused or even ignored. You could miss out on leads and sales if you don't set up your live chat service correctly. That's why it's important to find help from an experienced team you can trust.
For several companies, live chat is a great way to increase conversions and overall engagement by integrating already-existing social media tools into the website.
Live chat sessions will give you more data about how customers shop, where they're located, their interests, and much more. You can even use a fully managed live chat service for website visitors who aren't ready to convert but would like to engage with your company or brand.
Better insights into customer behaviour with Greechat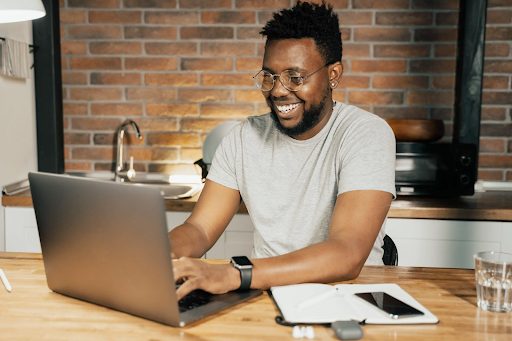 A good managed live chat service will also provide your representatives with enough information to provide helpful responses while being courteous and friendly toward the users they speak with. Serving as a third party for your business, a managed chat service will allow you to stay on top of customer support using the tools you choose.
With Greechat's free live chat service, you can breathe easy knowing your business has the tools to keep the chats going and handle any issues that arise quickly and efficiently.
Find out how to grow your business with Greechat's help – ask for a contract service quote today.
Explore More Topics