Finding The Perfect Live Chat For Businesses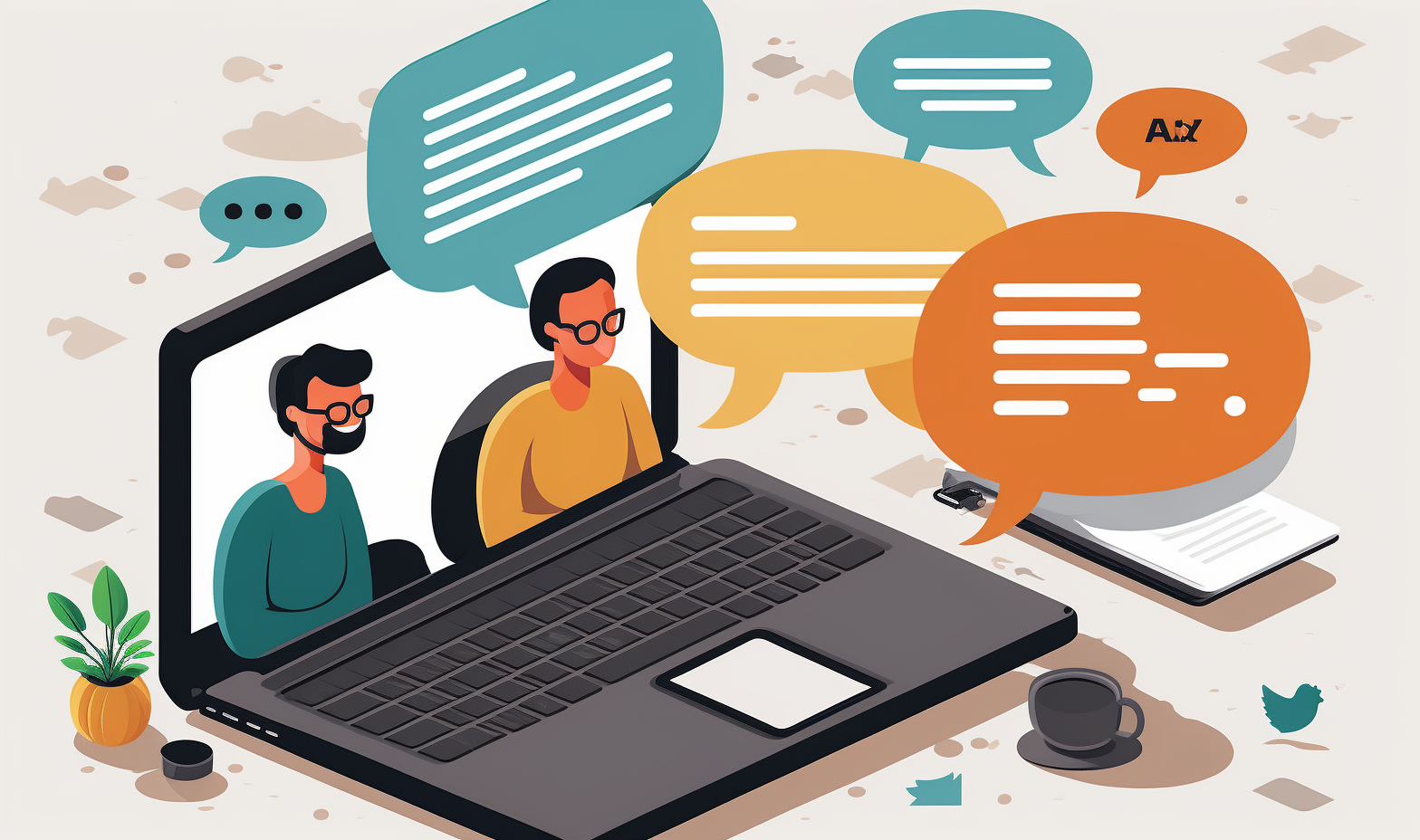 Businesses need help finding the live chat solution that works for their website. You don't want to waste time and money on a live chat that doesn't meet your needs. You need a platform that is easy to use, reliable, and provides excellent customer service.
The perfect live chat for businesses is user-friendly; it has knowledgeable and friendly live chat agents and a management team always available to help you get the most out of your live chat experience.
Table of contents
It's hard to find a quality live chat service
Many live chat services need to be more proactive, meaning they don't alert you when a customer needs help. They provide a platform for you to communicate with your customers through text-based messaging, which can be good enough for some people, but if you need more, it may be worth looking into other options.
Finding an excellent chat service can be difficult because there are so many options and different features associated with each one. You'll have to do research and figure out what will work best for your business.
Why do businesses need a live chat service?
Live chat is a great way to let customers engage naturally with businesses. Whether through messaging, video, or voice calls, live chat quickly provides a human connection that reactive live chats or chatbots lack. It also allows customers to ask questions directly and get answers quickly. Live chat also allows businesses to offer personalised help right when their customers need it most, which can lead to more sales and conversions.
Live chat is often used as part of a broader customer service strategy that includes email and phone support channels (or even self-service options like FAQs). Customers who are struggling with an issue may be able to find the answer online. However, if they still need help from a human being after reading the FAQs or searching online for their problem, live chat can provide that human connection quickly.
When combined with other methods of communicating with your customers, such as phone calls and emails, live chat gives you many different ways for people to look for answers about your product or service at any given moment.
In addition to improving customer satisfaction rates by providing faster responses during peak hours, using live chats will likely increase sales since they give users an easy way to contact actual humans so they can ask questions before buying something else later on down the road.
💡 KEY TAKEAWAY: Businesses need a live chat service to improve customer engagement, provide faster responses, and increase sales.
Proactive live chat is key to online customer service
Proactive live chat is a great way to keep your customers happy. It can help you identify customer needs before they become problems, and it's better than reactive live chat because it enables you to deal with issues before they become problems.
For example, suppose a user is having trouble logging into their account on your website. In that case, proactive live chat allows you to quickly address the issue by asking them questions to gather information. This will enable you to resolve the problem before it becomes an issue that costs revenue and damages customer trust.
Proactive live chat also allows users to ask questions about the features and functionality of your product or service. A proactive live chat provides valuable data about what people want from your products and services and how you can make your website more efficient for your customers.
An excellent proactive live chat solution scales with your business needs, unlike other overpriced, complicated, and restrictive solutions. It's easy to use, fully customisable, and a valuable investment.
Moreover, the perfect live chat service engages with clients without a contract for the first 30 days to ensure that you're getting the type of live chat suitable for your website. Pricing scales with your business needs as you scale up or down in capacity or traffic volume.
💡 KEY TAKEAWAY: Proactive live chat helps in addressing customer issues quickly, gathering valuable data about customer needs, and improving the efficiency of products and services.
An excellent proactive live chat solution
An excellent option for businesses looking to scale their live chat system. This scalable model allows you to add more agents whenever your business needs them. It also means starting with fewer agents and then adding more as needed.
Proactive sales team uses their experience in digital marketing to increase your website's sales conversions. By leveraging their expertise, they can provide recommendations on how to best get customers interested in purchasing your products or services by showing them what's available and explaining how it works.
Instead of looking for stuff like the 'top live chats', the best live chat consultant, check out search for one of the leading live chat service providers in Australia.
💡 KEY TAKEAWAY: An excellent proactive live chat solution is crucial for businesses looking to scale their customer engagement and increase sales conversions.
_________
Our blog aims to give insight into how to make more online from your existing traffic.
Greechat provides a fully managed live chat service that helps businesses engage with their customers and increase sale conversions.
Explore More Topics