Important Things To Look For In A Live Chat Consultant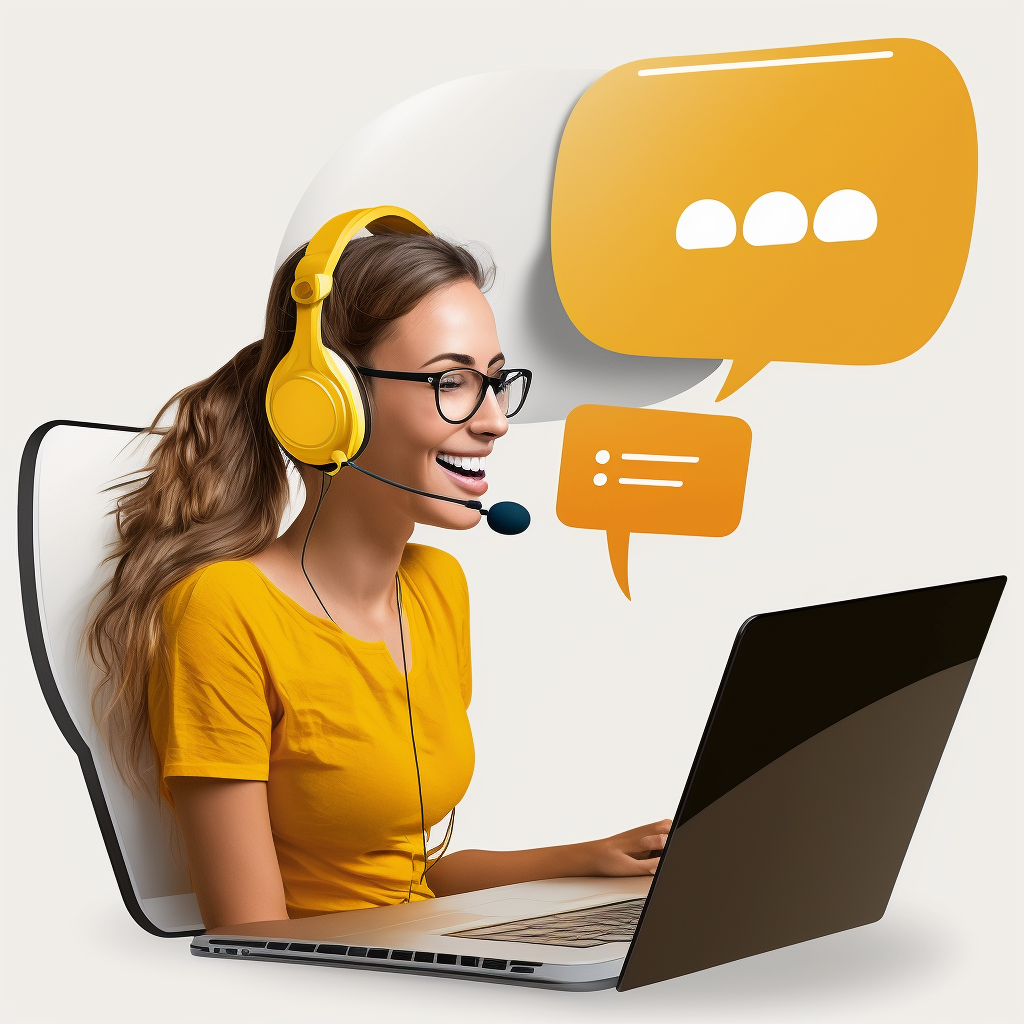 You want to use live chat to increase sales, but you don't know how to find the right live chat consultant. You're overwhelmed by the number of options available, and you don't know which will best fit your brand.
A live chat consultant can provide insight into different live chat services, including software, live chat agents, and management.
Table of contents
Customer service experience
We're all familiar with the concept of customer service. It's one of the most important aspects of any business, and it's something that can make or break a company in terms of reputation. To provide an excellent live chat experience, you need to hire a consultant with expertise in this arena.
In addition to having prior work experience as a customer service representative or manager, they should also have some digital marketing skills. This will help them understand how your business works from the inside out so they can create effective strategies for improving your engagement rate and reducing abandonment rates.
💡 KEY TAKEAWAY: Online customer service is critical for a business's reputation and success, and hiring a live chat consultant with a combination of customer service and digital marketing expertise can improve engagement and reduce abandonment rates.
Fast response times
💡 KEY TAKEAWAY: As a business owner, you want to ensure that your customers are satisfied, so it's essential to choose an agency with fast response times.
Your chat service provider should be able to handle chats twenty-four hours a day and respond for you to provide an exceptional customer service experience. You need someone who can quickly address your customers' needs, so they don't have to wait days or weeks for answers or solutions.
Customer care and service
You should always treat your online visitors with the same care and attention you would give to customers who visit your physical store. Customers expect to be treated well by those they do business with, and live chat consultants must consider this when working with clients.
When an individual goes through the process of purchasing an item from a company's website, they will notice if there is anything about the experience that seems off or unprofessional. For example, if a site does not contain instructions about how to use its products correctly, it may turn away potential buyers because they feel they need more confidence in their purchase.
Before responding to customers, live chat agents should ask the client questions about specific products to learn more about them. Consumers who may have been hesitant initially because they did not know how the product(s) could benefit will provide valuable feedback and create trust between both parties involved in purchasing.
💡 KEY TAKEAWAY: Customer care is a critical component of any business, as it builds trust with your customers and makes them more likely to return to your business in the future.
Your live chat consultant is an extension of your business.
Live chat is a great way to engage with your customers and provide them with quick service. It's also an opportunity to collect data, which can help you understand how to improve your business. But before you connect with a live chat consultant, some things need to be considered.
First and foremost, ensure the consultant is a good fit for your brand. It is not worth hiring if they don't match up well with your image or values. Consider these three factors:
knowledge of your industry
professionalism and well-spokenness
experience in live chat (preferably on their system)
💡 KEY TAKEAWAY: A live chat consultant can help your business gain and leverage business insight from customer interactions.
Professionalism and industry knowledge
A key indicator of professionalism is how they respond to questions and inquiries from customers, both while the conversation is taking place and after it has ended. If they seem ill-prepared for any given situation, think twice before hiring them for your business needs.
In addition to general industry knowledge, look for consultants who have worked with businesses like yours. This will help make sure they understand your needs. Also, when they give you advice about your industry or niche market, they bring something unique to the table. If you want someone to provide proactive live chat services, they should have a lot of experience in their field.
💡 KEY TAKEAWAY: A professional live chat consultant should be able to come across as an expert in their field, whether it's customer service or something technical.
Fully managed experience
The next important thing to look for is a fully managed experience. You want an agency with a trained team of live chat agents dedicated to your brand and a management team overseeing them to ensure quality and consistency. The key here is that the knowledge of your business and how it works should be leveraged by someone who can speak with authority on what's working and what isn't, as well as provide expert guidance about how best to leverage the channel for future growth.
When looking for a live chat consultant, find one that can provide all these things. It will show your customers that your business is serious about service and will give them a great experience from start to finish.
Whether you're looking for the top live chats or live chat for businesses online, consider the live chat provider that many Australian businesses trust.
💡 KEY TAKEAWAY: live chat consultants leverage their expertise to help you grow your business through customer insights, which can lead directly to more sale conversions.
______________
Our blog aims to give you more insight into how to make more online from the same traffic.
At Greechat, we provide a fully managed live chat service to help businesses drive more online engagement and sales conversions.
Explore More Topics