How To Use Online Chat Software For Website Optimisation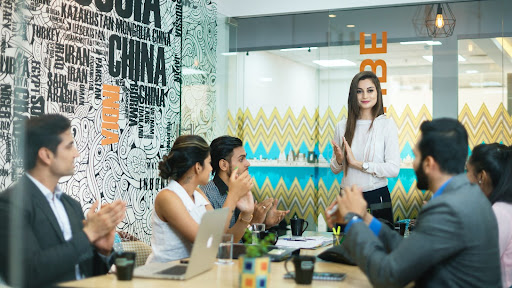 Online chat software is an easy way to boost your customer service and engagement.
Customers are spending more time online than ever before, and many of them prefer to interact with businesses via live chat. If you're not providing customer service through this channel, chances are you're missing out on potential sales and leads. Your customers are already online; shouldn't your business be too?
How can live chat help your business?
Live chat is a great way to connect with your customers. Here are some of the most important benefits:
Live chat helps you communicate with customers. It's easy for clients to get in touch through live chat and ask questions, give feedback, or even solve problems together. This can improve customer satisfaction and build trust in your business.
Live chat can help grow your business by increasing sales, reducing costs and more. You'll be able to engage with customers who have already expressed interest in what you do – and they'll appreciate the extra attention they receive from a real person!
How to get started with online chat software?
When looking for a chat software solution, there are a few things to keep in mind. First of all, you should make sure that the software you choose has the features and functionality required to meet your business goals.
A good online chat software will allow you to take full advantage of its many tools by having an easy-to-use interface that makes it possible for you to navigate quickly. It should also integrate seamlessly with your website so that customers can initiate contact on their own rather than needing help from another department or employee.
Improve customer experience and loyalty
The most important thing to keep in mind when implementing chat live support is that customers want to talk to a real person. They want to know that you care about them, and they want to feel like they are being listened to. Giving them the opportunity for this kind of interaction through personal messages can improve their overall customer experience and loyalty, which will undoubtedly help your business grow.
Key things to note:
Provide assistance where it's needed
Remind customers about what makes you unique or different from other companies in your field (your USP)
Promote events or deals available only on your website
Increase website conversions
Chat software is a great way to increase your website conversions. With chat software, you can increase the number of customers who buy from you by providing them with personalised customer care.
As they're browsing, they'll see a friendly message asking if they need help. If they say yes, then the chat box will appear on their screen, and one of your customer service representatives will be able to chat with them in real-time.
It's important that you offer quality support as part of any online business strategy because it helps build trust between an organisation and its customers. The more time people spend on your site, the more likely they are to become customers – and this is where online chat comes into play!
Generate more online sales
Improve your website's conversion rate and increase the number of sales you make online by making it easy for potential customers to buy from you.
Using chat software can help you generate more sales by providing a live support helpline, allowing users to ask questions about products or services, and offering 24/7 assistance when they need it most – right when they're in the process of purchasing something.
In addition to this, If a customer is already ready to buy from you but not sure what products would best suit them, why not offer them some suggestions?
A chat for your website is able to do this through personal help, as opposed to general chatbot algorithms that can struggle to ask relevant questions and guide users towards relevant offers based on their answers.
As such, this helps boost average order values, too, since customers can choose from multiple options rather than just one fixed product or service available at any given time. This can also give them more confidence in deciding which one suits their needs best without having any issues with payment methods beforehand.
Reduce costs
Live chat is a cost-effective way to engage with your customers because it's cheaper than phone support and other methods of communication.
By offering this hands-on method to customers in different parts of the world, they can reach out with questions about products and services. In turn, you can reduce costs as you wouldn't have to hire full-time staff who need extensive training. Instead, you can just pay for outsourced customer service agents from remote locations.
This is particularly important today as competition heats up worldwide – for example: if your company is based in Australia but has customers all around Europe (or even further abroad), then using online chat software means there's no need to hire another team member overseas.
For an even better customer support experience, opt for a solution with 24/7 coverage or perhaps a schedule that aligns with the off-peak seasons your business industry has.
Your customers are on the internet, so why shouldn't you be too?
There's no doubt that most customers have moved to the online marketplace, and with this, having a chat agent answer online queries is absolutely essential.
With an onboarded team and advanced software, your business will be able to interact with customers in real-time, improving customer experience and loyalty. You can answer their questions, take orders, help them find what they need and make sure they get it quickly!
It's clear that the live chat customer support system can help your website increase sales and improve customer satisfaction. The best part of it all is that you don't have to spend a lot of money on this tool. If you're looking for something affordable yet effective, then consider a live chat option with select features you actually need.
Explore More Topics