Is Live Chat Right For My Business? Live vs. Onsite Chat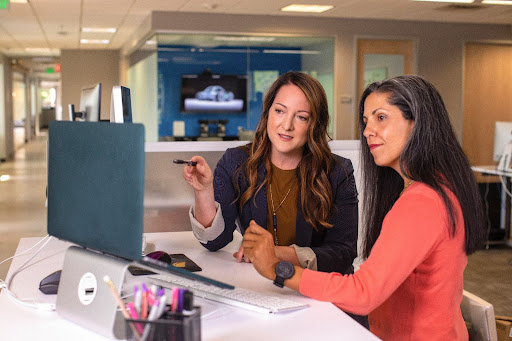 There's no doubt that the question on your mind is, 'What is live chat?' Well, it's a simple yet effective way to provide superior customer service. Live chat software works on your website and allows people to talk with a real human being right then and there.
If you have ever had an issue that needed immediate attention, then you know how frustrating it can be when someone will not pick up their phone or answer an email. With live chat, customers are able to get help right away – oftentimes before they even leave your website or make another purchase.
Live chat is a form of customer service that takes place on your website
It's similar to having a sales representative sit with every single visitor who comes into a physical store. Live chat mirrors that approach online and enables you to provide instant answers to any questions or concerns that arise.
This can be especially helpful if you sell products and services that may involve some technical information. Live chat allows you to address any issues quickly and efficiently so that customers aren't put off by long wait times or unanswered questions.
In addition to answering support queries, live chat can also be used for market research purposes: asking about interests and preferences can help determine what kind of products or service features would be most beneficial for your company in the future.
It's also beneficial in building trust with customers; once people see how easy it is for them to speak with an employee from a business they've never worked with before (and have an answer within seconds), they'll likely return again and again!
Onsite chat options expend too many internal resources
If you're considering adding onsite chat to your business, think twice before you make that move. For one, it can be significantly more expensive than live chat. You'll need to hire an internal employee to sit with your customers and help them through the process of purchasing or completing their orders.
On top of all this, if you do decide to go with onsite chat instead of live chat, be prepared for some extra costs.
Onsite chat requires you to personally train employees to build customer service skills like patience and empathy (and possibly even separate tech skills from your regular staff). This means hiring a new employee or paying more money for existing staff members who are good at dealing with customers over the phone or in person.
Live chat is more efficient than email and phone calls
A business chat service is a more efficient way to communicate with customers. It's faster for you and your customers, allowing for more immediate resolution of issues and interaction tracking in real time. When you use live chat instead of email or phone calls, service agents will be able to answer questions faster while identifying the best way to help your customers.
The average consumer can spend a long time waiting on hold or in the queue for someone at their favourite business, and that doesn't even include those who hang up because they're tired of listening to elevator music!
With live chat software integrated into your website, every one of those interactions can be resolved immediately through instant messaging technology instead of leaving customers waiting on hold and eventually hanging up before ever speaking with anyone.
Live chat could be the key to setting your business apart from the competition
As mentioned, live chat is a unique way to engage with customers and give them the information they need faster.
It's also more personal than a thread of emails or phone calls, which means that it appeals to people who prefer speaking to another person rather than talking to an automated system with chatbots or pre-written messages.
Live chat is great for businesses because it gives you an opportunity to interact with your website visitors in real time, so you can provide them with exactly what they need when they need it.
Live chat allows you to know your customers better
Live chat allows you to understand your customers better. You can learn about their preferences, concerns and needs in real time.
Online web chats allow for a two-way conversation that is more natural than traditional methods. Here, the customer doesn't feel like they are being pressured into answering questions that could make them uncomfortable. 
It also makes it possible for the customer service team to assist customers with their problems right away so that they don't have to wait on hold or send an email off into the abyss of inboxes.
Chat is easy to implement and integrate
Live chat can be integrated with your existing systems, such as digital marketing tools and other software programs. For example, if you're already accustomed to using a specific CRM model or perhaps third-party analytical tools, then you should look for an option that can stand alongside these valuable assets as well. This way, you can make better review the data customer conversations bring.
Companies that want to provide superior customer service through live chat will find it worth the price
If you want to provide superior customer service through live chat, it's worth the price. Live chat software is easy to implement and integrate with your website, meaning that you can get up and running in no time.
Ultimately, live chat software is a great option for companies of all sizes who want to provide top-notch customer service without breaking the bank on labour costs or training new chat agent hires through an on-site setup.
It can help you build trust with your customers and gain their loyalty. What's more, it allows you to provide information about your product or service quickly and easily without having to wait for an email response. This type of support also makes it very easy for your customers as they don't have to leave the site or make another phone call.
Explore More Topics