Getting Started With Online Web Chats: Supporting Customers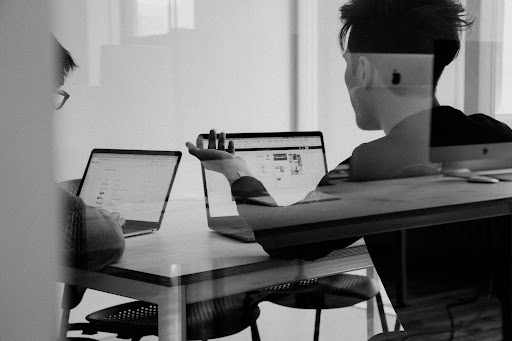 Online web chat support is one of the most effective ways to engage with customers. In a world where people are always on their phones, laptops, or tablets, it's never been easier to connect with them directly.
This article will give you all the information you need to know in order to get started with online web chats. We'll discuss what exactly live chat support is and why it's beneficial for both your company and your customers. We'll also look at some examples of successful live chat implementations so that you can see how they work in practice and get ideas for implementing this strategy yourself!
The rising popularity of web chat
Online live chat is incredibly popular and growing in popularity. When you consider how much time we spend on our phones and computers these days, it's no wonder that so many people are using web chats today.
A few reasons for this growth include the following:
Convenience. Web chats are convenient for customers because they can use them anywhere at any time of day or night.
Interactivity. Customers have direct access to a representative who can answer their questions quickly and easily, which means there's less back-and-forth between you and your customer (which is especially important on mobile).
Ease of Use. In addition to being easy to use, it's also designed with user experience in mind – we want our customers to feel good about using our products or services!
The benefits of web chat for customers
With web chat, you can give customers the support they need when they need it. Customers don't have to wait on hold or wait for a callback; they can get immediate answers by speaking with a representative right away. And the best part? They won't even have to leave their homes or offices.
The benefits for your organisation
Increased sales. Customers who engage with live agents can have a tendency to spend more than those who don't. This is because they'll know everything there is about the product or service they're purchasing.
Reduced costs. In addition to greater sales volume, you can also expect to see decreases in customer service and support costs. A plan that works for your business can give you only the features you need at a reasonable price.
Improved customer satisfaction. Customers who use chat are significantly more likely to be satisfied with their experience than those who do not. Just like in a traditional marketplace setup, we'd want someone to assist us so that we can make the best decisions.
Improved customer retention rates. Digitally chatting can help you retain your most valuable customers. In fact, a friendly message will let your customers know that they can always return to your business for the support they need.
Enhanced brand image and reputation. Using web-based messaging software will boost your brand's visibility among potential customers and provide an excellent opportunity for you to showcase your company's values and culture – all while demonstrating how dedicated you are to serving your client's needs by investing in innovative technologies.
Defining the objectives
The first step to defining the chat's objectives is to understand what you want your organisation to get out of using this tool. If your goal is to provide customer service, then it's a good idea to make sure that the chat tool allows for that type of interaction.
Don't fret; for smaller organisations that aren't able to hire someone full-time to provide support over chats, there are also options available that have professional teams that can be trained to answer questions about your business.
The next thing that needs to be done is figuring out what role each party will play during this conversation: agent, customer or organisation (yourself). Depending on how many people are involved in running this type of session, it may be helpful if everyone involved knows what their role will be beforehand, so no one gets confused or overwhelmed by having too many tasks on their plate at once.
That's why it could be a great idea to consider chat agent teams that already know what their responsibilities are. This way, there can be minimal training and quick implementation!
Responsibilities of web chat agents
A web chat agent must be friendly, helpful and empathetic. They're not just dealing with problems; they need to understand the customer's situation at all times.
This means being a good listener. If a customer asks for help with an issue but doesn't have the relevant details, they should ask questions to collect those details before providing an answer.
If they don't know something or aren't able to provide an answer right away (which is often the case), they should let customers know that they'll be able to get back to them shortly. After consulting with your business, they can quickly send an accurate response.
Also, remember that every single person who uses your product or service is not going to be an expert when they first visit your site. Each user will have different needs, and each one has their own journey with using your product or service, and it could take them some time before they really get into using it effectively.
Preparing for successful live chat support
Be ambitious, but stay realistic. If you're just starting out in the marketing world, don't set your goals too high. You'll be more likely to reach them if they're attainable and manageable for who you are today. For example, if you've never tried to optimise operations before and want to become an expert at it by the end of the industry season, that's probably not going to happen – but if you set smaller goals along the way, then it's more likely that those small steps will lead up towards bigger ones later on.
Define the problem before beginning work on a solution. Asking yourself, 'Why is my business not generating as many leads?' or 'What are my customers' pain points?' is helpful when considering how your product or service could be improved upon or modified so that it meets their needs better. Set goals before starting on any project, and this includes growth from online web chats. If there isn't a clear objective behind what you want to do, then you're probably just expending efforts that won't necessarily help you achieve your dreams.
With online web chat support, you're able to give customers quality assistance in real time
Ultimately, a business chat service is a great way to provide quality assistance to your customer. Through the help of online web chat support, you're able to give customers quality assistance in real time. Customers can get answers to their questions immediately, and they can even get personalised help with their issues quickly.
Explore More Topics