How To Improve Your Customer Service: Outsource Chat Support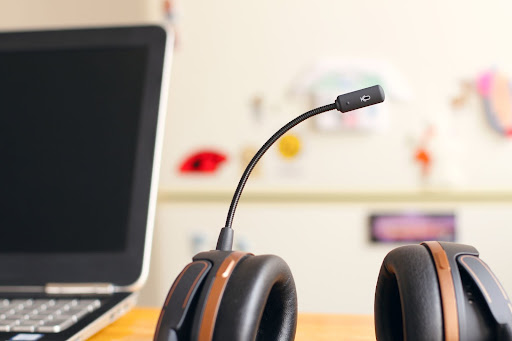 Customer service is an important part of your business. It's how you interact with your customers and make sure they have a positive experience. But how can you keep up with the demands of running a business if all your time is spent answering customer questions?
This is where outsourcing chat support comes in. By hiring a team of dedicated live chat agents, you can raise the level of customer service while freeing up time to focus on other parts of your business that need attention. Here's everything you need to know about outsourcing chat support:
Outsourcing chat support is a strategic move that can help you focus on core business activities
Having reliable and competent staff available to handle customer service questions is not always easy, especially when it comes to responding in real time.
If your company has become highly successful and you need to scale your customer service department, outsourcing live chat could be the solution for you. Outsourcing helps companies that have already reached their capacity with their current staff or simply aren't sure how many people they need in order to provide the best experience possible.
Customer service is an important part of most businesses, which is why you should consider outsourcing it
While outsourcing your customer support team may sound expensive at first, it can actually save you both time and money in the long run.
By hiring remote chat agents from support agencies, you can reduce overhead costs while still maintaining a high level of quality control on all interactions with customers. As a result, this could lead to improved customer satisfaction and retention rates – making it easier than ever before for businesses to grow their revenue without needing more employees who are in-house full-time!
In addition, outsourcing allows companies such as yours greater flexibility when managing your own resources:
For example, you can separate customer service concerns from other business matters, as the entire live chat team will be outsourced. There won't be any confusion with that department as they'll have their own assigned tasks and responsibilities, while you could use your in-house employees to handle other important tasks that are unrelated to customer base interaction.
Hiring a professional customer service team can give you more time to focus on the things that will help your business grow
Hiring a professional customer service team can give you more time to focus on the things that will help your business grow.
You can focus on what you do best and avoid headaches.
You can focus on your core business activities without having to worry about handling customer complaints or other issues in real time. This saves time that would otherwise be spent answering questions or resolving issues.
You can focus on your customers, who are ultimately the reason why any business exists in the first place. Investing more of your efforts into winning new customers will only improve their experience with your brand!
By having a separate team for this work, you're able to make sure that everything is up-to-date when it comes down to customer satisfaction – this means less stress for everyone involved.
A professional live chat agent team can add a personal touch to your customer service
As an enterprising individual, there's no doubt that the main question on your mind is: 'How can I make chat support more personal?'
Compared to just using a chatbot, the beauty of outsourcing your live chat support means your agents can connect better with your customer. A professional agent is trained to understand the ins and outs of your business, including how it works and what makes it unique. This helps them form a better rapport with each customer, turning these leads into sales.
Ensure a positive brand experience for your customers by leveraging a fully managed live chat service
The right chat support team and software can help you improve your customer service, increase sales, reduce costs, streamline your business, and of course, give you the analytics you need to make informed decisions about how to run your business in the future.
A business chat service allows agents to respond quickly and efficiently when a customer needs assistance. It allows them to provide answers or solutions immediately; this means that customers won't have to call a landline number and wait on hold before receiving help from an agent. This, in turn, leads to happier customers who are more likely to stay loyal and also recommend other people as well!
Outsourcing your chat support to a dedicated team of chat agents can save you time and money and make sure your customers get the attention they deserve
A lot of businesses have avoided doing this because they're worried about losing control of their brand, but if done right, outsourcing can actually help build your brand.
Many companies have been using live chat software for years to improve customer service, but what most don't realise is that there's a lot more they could be doing with it. For instance, a live chat service can provide consistent messaging across multiple industries and business types.
Best of all, advanced software and a dedicated chat agent team for customer outreach can bring people back into the sales funnel at any time through personalisation campaigns based on their behaviour.
Explore More Topics