The Advantages of Outsourcing Live Chat Support for Sales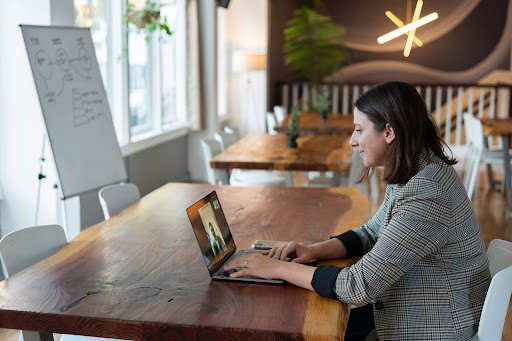 As a business owner, you are tasked with many responsibilities. You must manage the day-to-day operations of your company, keep customers happy and satisfied, and ensure that sales are increasing month after month.
But there's one aspect of running a business that many entrepreneurs neglect: customer service. In today's digital world, customers expect more than just a phone number to call when they have questions about products or services. They want real-time answers to their questions through online chat or instant messaging applications – and they want them fast!
Maintaining your image
Live chat is a great way to maintain the image of your business. Customers can ask questions 24/7, and chat agents are trained to handle these enquiries as well as complaints. Your valued customer base can also share their experience with their friends, family members, and colleagues, which can lead to positive reviews on your website and other related spaces.
Offering round-the-clock service
It can't be denied that many people are online at different times of the day. This means that some customers will be looking for your live chat service at varying hours, and this can create problems if you don't have enough staff members to provide good coverage around the clock.
When you outsource chat support, this allows you to hire people who are available for shift work or full-time support, which means you can guarantee that your customer service connections are always open and available when needed. The result: you'll have fewer complaints about poor service as your customers will be able to get a thorough response at a reasonable time.
Having a more personal experience
Live chat is a powerful tool for creating a more personal experience with your customers. Live chat is one of the best ways to build trust and credibility, which goes a long way when it comes to convincing customers that you're the right company for them.
When customers know they can talk face-to-face with someone from your company in real time, they get the sense that there are humans behind every interaction, and as such, this builds trust and increases conversions.
Live chat also helps identify potential pain points for your customers so that you can work on fixing them before they become a major problem.
For example, if you notice that many of your visitors are having trouble finding something on your website or getting stuck in an endless loop when entering their payment information during checkout, live chat allows employees to address those issues immediately rather than waiting later on down the line when issues may have already grown out of hand.
Turning leads into sales
A business chat service can help convert leads into sales. Live chat agents have access to all the information about your business and products, meaning they can provide accurate answers to customer questions. This makes them great sales representatives for customers who are looking for specific features or who need assistance with their purchasing decision.
When it comes to the buying process, live chat agents are extremely useful because of the multi-tasking nature of their job. They are able to answer questions about your products or services while also engaging in other tasks like building a meaningful rapport with your customers.
Live chat agents can help customers find the right product by offering support during online shopping sessions as well as providing recommendations based on past purchases made by other customers similar in size and demographic. This type of customer service is invaluable when trying to attract new clients since you'll know what they're looking for before even asking!
Building trust and credibility
Live chat is more personal than a phone call, email, social media, or even a website FAQ page. It's the easiest way to create a real-time connection between your brand and potential customers. Your agents can guide them through their buying process by asking questions that are tailored to their needs and interests – all while providing an unparalleled level of support.
Identifying pain points
Pain points are what customers want to solve. They are often the reason why the customer is looking for a solution, and they're also the reason why they might not be happy with their current situation. If you can identify your pain points, take action on them, and avoid those same issues in the future, you'll increase customer satisfaction.
Live chat analytics can help you understand pain points and avoid them in the future. Your agents should be trained to recognise when customers mention specific problems or situations that need attention, so they can direct them toward a solution that can address their concerns in a timely manner.
Providing a channel for customer support
One of the best reasons to outsource your live chat agent team is that it provides a channel for customer service, customer satisfaction, customer feedback, and complaints. This not only shows that you care about your customers but will also help build trust and develop relationships with them.
It's important for companies to understand what their customers want from them, why they buy from them over other competitors, how they would like to be treated by employees, as well as how they would like the company itself to operate.
In order for businesses to stay on top of things in today's competitive marketplaces – where products come and go quickly – it's essential that organisations have an ongoing dialogue with their customers in order to know what works best for them at any given time.
Live chat will help increase sales, build trust and engage customers
To bring everything together, you must keep in mind that live chat is a great way to engage your website guests, build trust, and convert them into paying customers. With the help of live chat agents, you can increase sales, identify pain points, solve problems and much more.
There are many advantages to outsourcing live chat support for sales. It allows you to focus on what is most important – running your business. Live chat also has the ability to convert visitors into leads, which can then be converted into sales if handled properly.
Finally, it gives customers a chance to communicate directly with your company and share their feedback or concerns so that they feel heard too. Find out what the world of live chat has in store for you and opt for an offer that's always being optimised to suit your specific business needs.
Explore More Topics