How to Use a Website Chat Widget for Customer Support and Where to Get One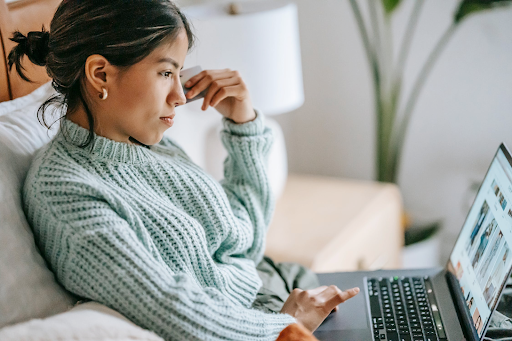 If you're running a business, customer support is a critical part of your success. A website chat widget can be an efficient and effective way to help your customers and make them feel like they're being heard. In this article, we'll look at how you can use a widget on your website livechat system, why it's important, and where you can find one that works for your needs.
What is a website chat widget?
A website chat widget is a tool that allows users to chat with a customer support representative. It can be embedded in your website or used as a standalone app if you want to keep all of your conversations in one place.
The great thing about using a website livechat widget is that it's accessible on any device, so customers can always get help when they need it. Whether they're browsing on their phone, tablet or computer at home or work. 
They'll have access to the same helpful resources and knowledgeable team members who will assist them throughout the process.
Why do you need to add a website chat widget to your website?
Here are a few reasons why you need to add a website chat widget:
Customers can get answers to their questions quickly. They don't have to wait for an email response or queue for a phone call.
Customers can get help with their problems and issues. With live support on your website, customers will feel more comfortable knowing that someone is there for them every step of the way when they have questions about how to use a product or service.
Customers can get information about your products or services and any other information they may be looking for regarding you as a company or brand. This could include how much something costs compared with similar products available elsewhere, how long it takes until delivery of an ordered item arrives, and others.
Customers can get information about anything else they want while they're browsing around on your sites such as your company values, commitment, and entire product line.
When to add a chat widget to your website
If you have a lot of customers, it's important to offer them a choice between different contact options. If they know that they can contact you via phone or email, but also via live chat, they may be more inclined to choose the latter method when the need arises.
If you aren't sure whether or not chat is right for your business, consider this:
Do you want to increase customer satisfaction? If so, live chat is a great way to do that. You'll be able to address concerns and answer questions quickly – and customers will appreciate being able to talk with someone right away instead of having to wait until they receive an email reply.
How to add a chat widget and where to get one
In order to add a chat widget to your website, you will first need to find a provider that offers the right tool for your business. Chat widgets are available for all kinds of online businesses and can be used in many different ways. There are many providers that offer customisable options, so make sure you choose one that fits with your vision for your website and its features.
Once you've chosen a provider and picked out the type of chat widget you want, it's time to install it on your site! After everything is set up properly, customers will be able to reach out via live chat or fill out an online form when they have questions or concerns about anything related through this channel.
It's also more convenient and practical to get a comprehensive livechat solution from a reliable and experienced provider, so you don't have to worry about codes and wasting time integrating widgets on your business website.
Adding a chat widget to your website can improve customer support, sales, and user experience.
A chat widget is a great way for customers to get help quickly from your business. Your team members can quickly respond from the widget and resolve issues directly with customers instead of having them email or call in. This helps keep the conversation focused on resolving an issue rather than writing lengthy emails back and forth.
In addition, if someone has bought something from you before but needs help with it now, they'll be able to contact you through the chat window. The bottom line: A chat widget makes it easier for visitors who need help with something specific on your site – whether that be navigating its layout or purchasing an item – and makes sure they leave satisfied.
We hope this guide helped you understand the benefits of using a website chat widget for your business. It's really easy to set up, and we highly recommend that all businesses with websites use some form of live support on their websites to increase sales and customer loyalty.
At Greechat, we help businesses keep customers satisfied and prevent lost sales by offering consistent, real-time assistance via live chat.
Explore More Topics