Engage A Chat Company Like Greechat to Boost Engagement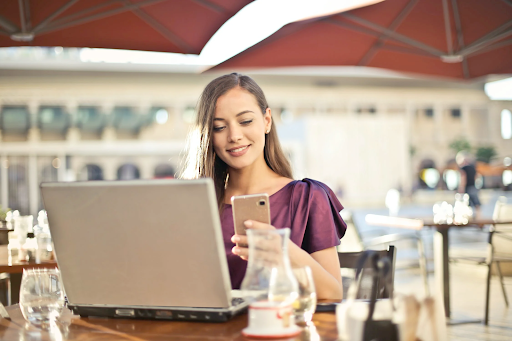 Live chat is a great way to engage with your website visitors. It's a game changer for SMEs; it helps you sell more and makes customers happy. There's room for improvement, but with the right tools and strategies, you can start increasing engagement today.
Why use live chat for your website?
With an online chat web site, you can improve the user experience of your website. Here are some ways that live chat can help:
It's an excellent tool for communicating with customers. You don't have to worry about waiting on hold or sending emails back and forth – the customer can just reach out to you at any time and get a prompt response.
It's a good way to learn more about your customers' preferences and needs, which helps you better understand them so you can sell more products or suggest other services that might be useful for them.
It's an excellent tool for selling products, especially if there is someone available on the other end who has access to special offers or discounts. This will ensure that those customers who need assistance get it instead of just leaving the site without buying anything (which would mean lost revenue).
It's also a good way to build rapport with customers so that when you're ready to sell them something special (like a discount), you'll already know enough about them that it won't feel like cold-calling them.
Live chat is a game changer for SMEs.
For many small businesses, the relationship between the customer and the business is unique. It's a two-way street, with each party directly impacting the other. That means that small businesses have an advantage over big businesses regarding engagement.
There are several advantages that SMEs have over big businesses:
Smaller companies are more flexible than large ones. They can adapt quickly to changing circumstances and are more agile in their decision-making processes, as well as their ability to innovate around new ideas or approaches without being hindered by bureaucracy or red tape from management levels higher up in the company structure;
Smaller companies tend to be more customer-focused than larger ones because they know that every customer counts more than any plan or strategy could ever hope for – especially when it comes down to profit margins.
SMEs can leverage these benefits with the help of the right chat company with solutions tailored to their unique needs and goals.
It helps you sell more.
Live chat helps you get more sales by:
Increasing your bounce rate. More people will stay on your website and browse when they know they can talk to someone anytime. Live chat is proven to increase customer conversion rates by up to 50%.
Building trust with your customers. Live chat is a great way to create trust between you and your customers, as it creates a personalised experience for every visitor to your website. It also gives customers immediate answers to their questions, so they feel confident about buying from you!
It makes customers happy.
When you have a live chat feature on your website, it makes your customers feel valued. They know that someone is there to help them, and they are not just another number.
The chat tool can help customers with the following:
Getting answers to their questions
Helping them solve problems
Giving them the information they are looking for (e.g., product details, shipping information) or providing support in using your product (e.g., troubleshooting customer issues).
There's room for improvement.
But live chat software could be better. They can be complicated and difficult to use if you don't have the right technology.
Another challenge is that they are not always easy to find—they often live in the bottom corner of your screen or are buried within an app's menu structure. This makes it hard for customers who want help when they need it most because they don't know how or where to find their help desk bot when it matters most.
That's why it's crucial to choose a chat company that's already a step ahead of you and have already taken these points for improvement into improving their live chat services to you.
Increase engagement with a reliable live chat service provider
Forward-thinking businesses use a prominent live chat company for all their business chat needs. And when you engage with a chat company like that to boost engagement, you'll get a better experience than ever before.
We've talked about how engaging your customers through live chat can help boost engagement, but most companies need to know where to begin when it comes time to actually make this happen.
When you choose the right partner in improving customer engagement through live website chat, you can count on them to be there every step of the way, from choosing your initial package all the way up until they've finished setting everything up for you so that it works seamlessly within your business model and workflow processes already established within your organisation as well as online site visitors' expectations. 
Explore More Topics