7 Reasons Why Chat Services For Business Is The Best Way To Engage Visitors On Your Website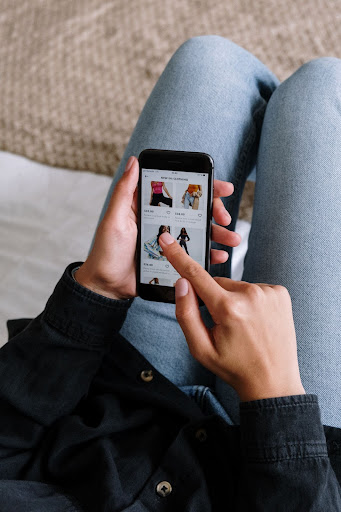 Churning out leads and trying to build relationships with new leads isn't always easy, sometimes even with automated chat services for business.
It's hard to build a personal connection when you're just typing words at someone online, isn't it? With some businesses, you can only get so close before the lead walks away. The fewer people who leave your store without having purchased the items they came for, the higher your sales.
With software integrated into your site, mobile app, or click-to-call option, customers can easily contact you before they spend their hard-earned cash elsewhere, so they have an error-free way to serve your customers.
Live chat features are an easy way to engage your leads live. Thanks to our fully managed service, your agent can look like they're working on your website, making them instantly more trustworthy. And once visitors have opted in, the process of building trust and forming bonds can start to happen quickly.
Here are seven solid reasons why chat services for business are a win-win for everyone.
The live chat software and services are tailored to your business needs.
As technology advances, communication methods become more sophisticated. One way that live chat improves productivity is that it reduces the number of phone calls or emails coming into a business. With live chat software, human agents can be more efficient than ever before in responding to customers' queries.
Live chat also enables employees to provide better customer service while reducing the costs associated with phone calls and emails. This means higher profits for businesses that use them regularly, as well as happier employees.
Your chat services for business will set up and orient your live chat agents for you.
In small and simple businesses, you may not require dedicated live chat agents – you can use your existing employees. However, not all website chat software is scalable for smaller or medium-sized businesses. If this is the case, a live chat service can provide your employees with the live chat tools they'll need for the task.
You'll also have reduced customer support costs. If you don't have the manpower or prefer the convenience of outsourcing regardless of the size of your business, we have experienced agents who understand how to deal with customer enquiries and complaints effectively. Through our agents, you can reduce the cost of fielding inquiries from customers who prefer to be guided by a real person rather than a chatbot.
You can easily manage your live chats and keep track of customer information with our live chat software.
Most websites and online businesses have live chat support, but because of the limited space available on a website, it may be hard for visitors to find the information they need. With live chat services for business, you can easily manage your live chats and keep track of customer information in one place.
On top of that, live chat tools have clean and user-friendly interfaces ready for anyone to use without having to learn complex features. It also means that you will be able to provide better service because your staff will be able to answer customer questions more efficiently and effectively.
You can scale up or down the number of agents you need according to your business's demands.
If your business has a lot of customers or orders to process, live chat services for business can help you scale up or down the number of agents you need, based on your business's needs. An example would be hiring dedicated customer service agents for your large restaurant chain, solely focused on handling chat plugin requests. As a result, you will be able to scale up quickly when necessary.
Live chat services for business help drive repeat business and interactions with your customers. As well as increasing your leads, it's a great way to get people who are already interested in what you offer and are more likely to convert into sales than anyone who has never been to your website.
Chatting with visitors can get more leads and visitor engagement.
Shoppers are often afraid to ask basic or complicated questions when shopping online. Seeing your chat box on their screen, on the other hand, lets them know that you are ready and willing to answer their questions. People often appreciate you saving them time and effort by finding the answers themselves.
Live chat is also useful for SEO. Your ranking on Google and other search engines improves when visitors stay on your website longer or when they search through sites like Google for information directly related to your brand. Moreover, because live chat services for businesses reduce bounce rates (or when visitors leave frequently), they also help to improve your SERP ranking.
Live chat services can increase your conversions, like sales or appointment bookings.
You could be missing out on the benefits it can bring to your brand without a live chat service on your website. Your website is your business's face to the public, so it's essential that it be as helpful and easy to use as possible. For these people, an online chat web site service can be a great way to answer their questions without being an inconvenience.
If a customer wants to schedule an appointment or make a purchase from you, for example, live chat agents are ready to take their contact information and get them to the next step in the process. A live chat service can help you increase your conversion rates and get more qualified leads by listening to customer requests and questions.
You can enjoy the benefits of chat services for business with much less hassle.
By using live chat software, you can offer immediate support to your customers. This will give you a way to boost customer satisfaction over the long term. Live chat agents can help solve problems quickly, prevent customer frustration, and keep shopping carts full. Your conversion rate can also be impacted by these agents, as they can turn unhappy customers into satisfied ones.
With chat services for business, there's no need to hire an expensive team of full-time experts, nor do you have to worry about keeping the software running 24/7. Customers get their own live agent, so there is no overlap with the questions of other businesses. Using our system, you can also measure results and make adjustments accordingly, such as increasing budgets or adding shifts.
Live chat is quickly emerging as one of the most important ways to improve engagement, increase sales, and boost customer satisfaction. But more importantly, it's one of the best ways to get customers to return to your site, which is the ultimate goal of any business.
When a customer feels like they have a personal connection with your brand, they'll be more likely to come back. And because live chat is fully managed by our experts, you can count on us to keep that connection strong for you.
Suffice it to say, live chat is a highly efficient way to engage your leads through your website or mobile app. So what are you waiting for? Get live chat for your business today.
At Greechat, we deliver more sales for businesses by turning customer interactions into more leads – it's as easy as saying 'hello'.
Explore More Topics