Top Reasons On Why a Chat Support Website Feature Is Needed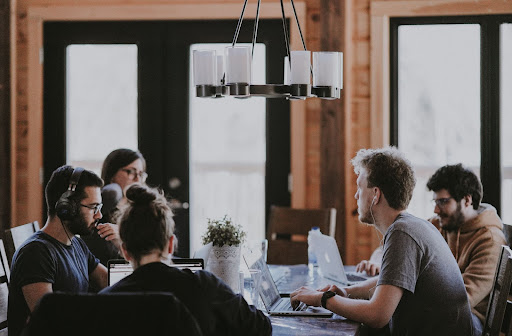 Live chat support is a feature that has been around for a while. It's become very popular as it has helped many businesses solve customer problems and save money on tech support by allowing customers to talk directly with agents via instant messaging (IM).
This means they don't have to wait on hold, email, or leave voicemails. Not only is this convenient for the customer, but it also allows agents to provide better service by being able to interact with customers in real-time instead of having to wait for them to respond back through other methods.
In this blog post, we're going to take a look at why a chat for your website is needed and what kinds of benefits it provides for your business!
Get real-time customer support
The ability to solve customer problems in real-time is a must. Customers will not be able to wait for hours or days just to find out that their issue has been solved. They need answers quickly and efficiently so they can continue with their day without having to worry about the problem at hand.
Being able to help customers with the answers they need is also important because it allows you to provide them with exactly what they need in order to make a purchase decision or provide them with other information regarding your company. This feature gives customers more confidence in your business, products/services, and even employees.
No more wasted leads
For businesses, leads are a very valuable resource. Leads are potential customers, which means that you need to do everything you can to convert them into recurring visitors.
If you've ever had to pay for something but didn't get what you paid for, then you know exactly how frustrating it can be when someone wastes your time. With this, the best way to turn the leads into paying customers is through the right sales process – but this requires careful handling of their information at every step of their journey with your company.
When a lead feels like they've been treated poorly or given bad information by an automated email or chatbot system, they may lose faith in your brand and decide to go elsewhere for their purchasing needs (or even worse: never buy from you again). Fully managed chat support can address this.
Help close sales fast
Live chat is a great way to close sales. Once customers are ready to buy, they want to be able to quickly find the product or service and purchase it. With live chat support, you can customise your website's navigation so that when a customer is ready to buy, they can easily find the product they want and proceed with their purchase.
Live chat is a great way for agents to help customers make decisions. While an online store may have thousands of products available, only a certain number will be relevant for each customer based on their needs and wants. A live online chat agent can use this information about each customer in order to help them find the right product for what they need or want out of their experience with your company or brand.
Live chat provides real-time answers when they are needed most: after browsing through various pages on your website without finding what they were looking for (or finding something but not liking it).
This is because having no one available via phone call or waiting on an email reply makes for some pretty frustrating moments indeed! By providing access via live text-based communications, you can make anyone's time scrolling on your website enjoyable and fulfilling.
24/7 support on a budget
Live chat is a great way to get customer support 24/7 at a low cost. Live chat allows you to get analytics from customers fast and helps you build relationships with them. Customers can easily communicate with you through live chat, which is why it's so important for a business to have this feature on its website.
If you have the time and budget to invest in live chat support, then maybe it's time for an upgrade. With a suitable system, you can get a managed chat service on your website 24/7. But if that's not what your business needs, you can also typically request a live chat agent schedule for the specific hours you have in mind.
Increase productivity
Live chat can help you better manage time for customer support and other business matters. Your staff can turn their time and efforts to more important tasks for your business. Apart from this, a chat support website feature benefits your business, as customer satisfaction is higher when customers have the option of live chat. It also helps you improve customer retention and increase your website's ranking.
Live chat can also help you find new customers through lead generation opportunities, which will reduce your operational costs by avoiding expensive marketing campaigns like paid ads or cold calling.
Help customers feel important
A chat support website feature is important because it helps customers feel important. Customers want to be heard by someone who can actually understand their problem, and talking with a live agent will make them feel like their issue is being resolved. When you provide your customers with this type of service, they're going to keep coming back for more.
Live chat is needed to help businesses solve customer problems in real-time.
Live chat is a great way to solve customer problems. It's also a great way to increase sales and boost productivity while saving you money.
By having live chat on your website, you can help customers with their questions and concerns in real-time. When a customer has an issue or concern, they won't have to wait for days or weeks for an email response from support; they can get immediate answers by simply opening up the live chat window on your website!
This makes customers feel important and valued, as well as saving your business time and money by eliminating unnecessary emails or phone calls (which can cost more than live chatting).
The bottom line is that live chat is essential for any business to be able to communicate with customers in real-time. This allows them to get immediate answers to questions and solve problems before they become bigger issues that could cost you sales or damage your brand image.
Explore More Topics