6 Surprising Ways Greechat Live Chat Widgets Leads To Sales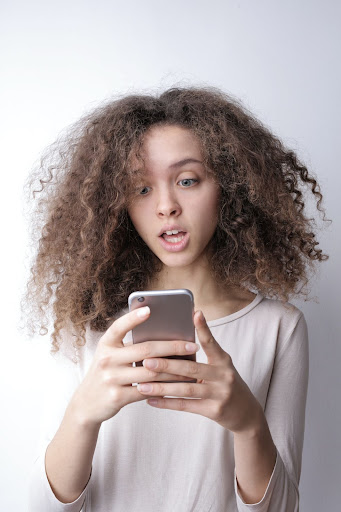 Why do companies have live chat widgets?
Live chat is a powerful tool that can be used to boost conversion rates, increase sales and provide customers with instant answers to their questions. Chat is a great way to connect with your customers, build trust and generate leads.
A lot of businesses underestimate just how much of an impact live chat widgets can have on their business. But with information overload, high costs and low yields, and other challenges facing small business owners, live chat widgets can seem overwhelming.
The solution? Live chat services. We believe that frictionless live chat takes your customers' next actions as a priority and leads them to sales conversions faster. Here are 6 reasons that we've tested many times before – and work.
Highlight your product in action
Highlighting your product in action is a great way to engage customers. And this is what you want. You want your customers to be engaged with your product, rather than reading about its features from a brochure or sales page.
Live chat widgets allow you to show the customer how your product works and answer any questions in real time. This experience can increase customer satisfaction and boost the number of sales you make, as well.
Sharing an article with a video or other attachments can show your client everything step-by-step and prevent possible confusion. Also, chatting with customers gives you the opportunity to quickly solve your customer's problem with a demo – which can help improve customer retention rates.
Create a personalised experience for every customer
When you're trying to provide a great service for your customers, it's sometimes difficult to keep up with the fast-paced technology world. You can provide 24/7 support via live chat, but that only works if you have human agents working at all hours. And what happens when there's a holiday or a vacation?
Luckily, nowadays, you don't need to worry about this. Your company can simply operate within business hours, and the rest can be taken care of through the benefits of live chat.
The great thing about live chat widgets is that they allow your company to be available on the internet while you're sleeping or out of the office. You simply need to integrate a live chat button with your website, which can be done through live chat services.
Get more leads with new website visitors
When you talk to your customers, you can get instant feedback or notifications when there's a widespread problem with your product.
In order to improve your SEO, increase sales, and boost customer satisfaction, you need to understand what keeps visitors on your website. Live chat is an instant messaging or video chat feature that allows site visitors to get in touch with a customer service representative immediately after visiting your website.
All you need is live chat software to generate more revenue for your clients, and having a human-centric approach is what enables several businesses to outperform sales and leads.
Drive sales by offering discounts during live chat sessions
A little bit of human interaction goes a long way toward building trust and rapport between your business and its customers.
Live chat widgets are an easy and convenient way for your customers to get answers about your products or services without ever having to pick up the phone or email you. It's also a great way for them to ask questions that they might not feel comfortable asking in public via social media.
When you offer discounts during live chat sessions, you're showing that you care about your customers' happiness, and you want them to spend more money with you. When customers feel their voice is heard at all times and they chat with a person behind the company, it's more likely that they'll
Improve customer shopping experience
Live chat lets you create an intimate relationship with them by offering real-time service that solves their issues right away.
In addition to giving you customer feedback, using live chat for support is also good at helping you spot trends. If there's a common question that keeps coming up, it will be visible right away in pretty charts and graphs in your customer service software dashboard. This can help prioritise how you deal with these issues over time, ensuring that your support team is giving customers what they want most.
Even if the response is just an apology for a delay in response time or an update on when the issue will be resolved, it's humanising and reassuring for your customers. The more you use it, the better you'll be able to gauge customer sentiment and respond quickly.
Showcase your brand personality
A quick look at your search engine result pages (SERPs) and social media feeds can easily tell you that many brands are vying for customers' attention. Your website may be doing pretty well in terms of getting traffic and converting visitors into leads, but when it comes to keeping them on your website for as long as possible without live chat widgets, you might not be getting the results you expect.
Live chat software is undeniably an effective way to showcase the individuality of your brand. Studies show that regular customers tend to buy more often from certain brands because of their familiarity with the business and the processes behind it. Through live chat widgets, you could build a much stronger customer-brand relationship based on this principle.
Good customer service is critical to building trust with your customers. It can be a challenge to maintain regular, effective communication when running a business online. With live chat, you can approach each conversation as if it were happening face-to-face, and your customers will remember your brand positively.
The end goal is always the same: get customers what they want and keep them coming back for more. The best way to do that is with technology and tools that allow your company to collaborate seamlessly – so seamless it's like it's always been there from the start.
We help businesses uncover revenue with a simple 'hello' from our professional sales team.
Explore More Topics