How To Maximise A Chat Live Website Support Tool For Growth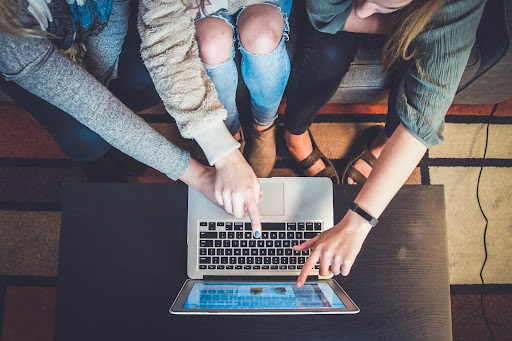 Live chat is a powerful tool for converting website visitors into customers. It helps you keep them engaged throughout their journey, as opposed to just when they are about to checkout.
By providing live chat support that's relevant and enticing, you can turn casual browsers into sales-ready customers who are eager to make a purchase. In this blog article, we'll guide you through some ways you can maximise your live chat for growth.
How can you maximise your live chat for growth?
Live chat is a great way to connect with your customers and grow your business. It can help you increase conversion, reduce customer service costs, increase customer satisfaction, and even increase brand loyalty.
Here are some ways you can maximise the benefits of live chat:
Make the most of live chat by making sure it's easy for customers to find and use on your website
You can do this by including a prominent 'chat now' button in your navigation bar (or footer) so that it pops out at them when they visit the page. In addition, provide an easy-to-see call-to-action that encourages users who want more information about your product or service to find what they need through relevant product links or other website tools you have.
Make sure your live chat is fully integrated with your website
This will allow you to see any messages sent by customers, answer their questions and resolve problems quickly. It also means that if someone wants to send you an enquiry during the early hours of the day or the late hours of the night, there'll be a real, understanding representative ready to address all their concerns.
With this, you should be searching for a provider that can easily cover the above-mentioned points. Know that by opting for a service that has both a chat software system and a dedicated team that goes along with it, you can stress less about compatibility and integration. 
Offer live chat support that coincides with their journey
When it comes to your website, there are plenty of opportunities for you to offer live chat support.
There's no doubt that customers want a seamless experience and the ability to communicate with one another in real-time. As a matter of fact, your customer base will be on a journey before reaching out for help. For that reason, it's important that you're available at different points throughout their process:
When they're ready to make a purchase (you can answer questions about product or service specs)
When they're ready to make a payment (you can answer questions about the mode of payment you offer on your website)
When they're ready to make an order (you can remind them of possible shipping or setup options, whether it be local or international)
With the right software and accompanying team running it in the background, not only will you be able to help your customers through every step of their visit but also when they come back to ask follow-up questions through the same chat live web tool!
Use your live chat to capture the attention of the sales-ready customer
You may be wondering how you can use a chat tool to capture the attention of the sales-ready customer. The best way is to make it a part of your website so that when someone visits your site, they will be prompted to start chatting with you. This allows you to have real-time interaction with potential customers before they close their browser window and move on elsewhere.
It's important to note that not all visitors are ready for conversion; therefore, it is crucial that you qualify leads as early as possible before wasting resources on those who aren't ready to buy yet or who aren't interested in what your company has available.
This can easily be accomplished through live chat by asking questions such as: 'What brought you here today?' or 'Which service did we offer that caught your eye?' Once you've had your customers chat in live channels, you'll know more about them and what they're after. This way, you can guide them appropriately and help them get what they need.
What's more, you should also be looking for live chat software that's compatible with a range of other digital tools and CRM systems for effective data gathering. By taking this into consideration, you can then use the data extrapolated to optimise your operations and entice your customers based on what they want.
Adding live chat support to your website helps you connect with customers, capture leads, and increase conversions
To bring everything together, it helps to remember that:
Live chat is a great way to engage customers and capture leads because it's an easy way for users to start conversations with your business.
Live chat is a great way to increase conversions because it allows customers to get answers from trained staff members without having to leave the site they are browsing or fill out lengthy contact forms that can be easily forgotten about when not followed up by an email or phone call.
Live chat is a great way to build trust by exposing potential customers who may be unsure of their purchase decisions direct access to real-time support from someone who can answer questions – all without creating any unnecessary friction, thus completing their purchase in one fell swoop (or click).
By adding live chat support to your website and ensuring it's easy for customers to find, you'll be able to connect with people faster and more effectively than ever before.
With a suitable solution, you can also provide a personalised experience that can go beyond just answering questions about products or services – one that brings customers closer by helping them navigate the journey towards purchasing something right away.
Explore More Topics