Live Chat Services Or Chatbot Chat – Which One Is Better For Your Website?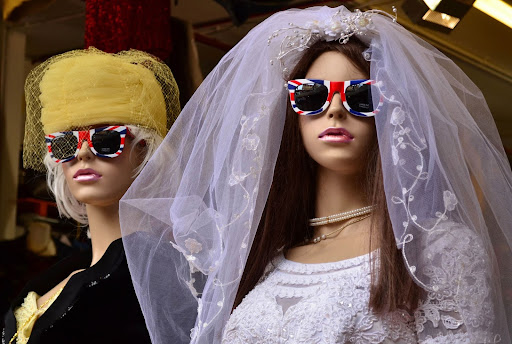 Your website is always open to the public 24/7, and with that comes the need for support and interactions, like through chatbot chat or live chat support. Unless you have a personal assistant – someone who is available to help at all times – it's unrealistic for you to do everything yourself.
Live chat services for businesses of different sizes and target demographics can address several marketing needs, whether it be increasing conversions, handling complaints and concerns, or simply introducing yourselves as a brand that cares about the people that visit your site.
This technology can put your company ahead of the competition and help you connect with new customers through smartly deployed live chat software, tools, or trained agents, but the benefits of live website chat support go far beyond just being able to talk with visitors.
As well as increasing engagement, live chat can also help you increase the number of leads you get from your website.
Read on to learn how live chat can help your business grow.
What are live chat services?
People have long turned to email for customer service. It's fast, it's easy, and it feels secure. But are we getting the best support experience?
In most cases, no. Email is limited in its ability to foster a great customer experience – it can be slow, impersonal, and often boil down to a lengthy back-and-forth exchange of messages that no one enjoys.
Meanwhile, chatbot chat tools are an always-on digital and unmanned type of chat service that is accessible at all times – just like a human would be – and they never get tired of answering trivial questions. They help you reach customers at every stage of the buyer journey and help you qualify leads by asking relevant questions that would help you gain a better understanding of their needs before pursuing more costly touchpoints.
While there are many advantages to chatbots, they also come with some disadvantages. For example, chatbot chat tools cannot solve problems by themselves, but humans can. Also, some people are not comfortable with automated chat canned responses because of their impersonal effect in a conversation. The bottom line is that chatbots have the potential to enhance your customer service but are not a replacement for human interaction.
That's why live chat support has become so popular. When people have questions, they want answers – now. Live chat offers real-time support for customers looking for quick solutions without any wait time or long-winded exchanges via email or phone.
Why should I use a live chat service?
Live chat is one of the most effective ways for businesses to engage with potential customers on their websites, as it allows businesses to interact with potential customers before they become lost leads or even paying customers.
This means that if a visitor has a question about your product or service, they can be directed straight away to someone who can answer it without having to wait (and lose interest). Unlike ​​chatbot chat widgets, live chat support also enables you to build relationships with visitors so that when they come back to your website again in the future, they will remember who you are and trust you more than before.
Live chat is the most preferred proactive channel as it offers customers immediate support and has since become the top choice for customers looking for information or solutions to their queries. Most customers who engage with a live chat platform are more likely to return to a website and make another purchase.
It is an integral part of a successful customer service toolkit that gives the highest customer satisfaction as compared with email and phone. Live chat benefits are many, and you can utilise them to improve key metrics such as first response time or average resolution time.
When should I use a live chat tool?
Many customers are looking for live chat support when they have questions about the products and services that a business offers. For example, if you buy an item from a major online retailer, you may expect that any issues you may have during the sales process will be easily handled through their online chat interface.
This is because businesses tend to gravitate toward online chat web site tools as a support channel since it's more effective than a chatbot service. A lot of companies also prefer this service over chatbot chat tools because it leaves a convenient trail of conversation between them and their customers, which helps keep track of the customer's needs. While making the best use of live chat can be extremely beneficial for businesses, there are some points to keep in mind.
To begin, the information provided by your chat service will only be as good as the information your customers provide. If they're not providing detailed enough information during the conversation, chances are they won't get the answers they need.
Also, while chatbots or artificial intelligence can handle simple queries or tasks efficiently, customers expect a higher standard of support from live chat compared to chatbot chat software. This means that the quality of the service depends on how well-trained your agents are in using live chat. Some of them might not fully understand what to do when dealing with each scenario or may simply lack the required expertise to solve certain problems.
Take advantage of fully managed live chat support.
This is where live chat software and services come in. Our live chat service can help you get more website visitors and increase sales by engaging visitors with a friendly chat widget.
Through live chat tools, you can talk to visitors on your website, answer questions in real-time, promote your products or services, send emails, and more. The potential leads you can get from your website are limited only by your imagination, and with our tools, we'll help you create the most effective strategy for your business.
Here at Greechat, we help businesses turn customer interaction into bigger sales through a proactive 24/7 live chat service.
Explore More Topics