Why Live Chats For Websites Are A Must For Online Sales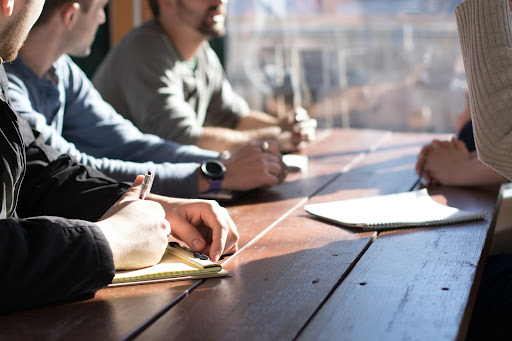 If you're not using a live chat option on your website, it may be time for an upgrade. With more customers shopping online than ever before, the need to create rapport and build trust has never been greater. Live chat is one of the best ways to do this because it puts you directly in touch with your customers when they need help or have questions about your product or service.
More customers are online now than ever before
It's no secret that more people are shopping online than ever before. And while this may be good news for your business, it makes you wonder how to maximise the potential of your website traffic.
One way to do this is by using live chat software on your site. Live chat software allows visitors to interact directly with a real person instead of filling out contact forms or submitting emails that might get lost in the shuffle between agents and customers.
Live chat software offers many benefits for businesses, including:
Increased sales conversions
Higher customer satisfaction rates
Better brand reputation
Live chat puts you where your customers already are
A chat support website feature is a natural extension of your platform. When you have a live chat on your site, it allows customers to engage with you in real-time and provides them with answers to their questions.
Live chat also increases sales by providing customer support and answering any questions any website guest may have before they make a purchase or even visit your store.
Customers want to be able to talk to you when they need to
Online shopping is a great development, but there are still some people that aren't used to it yet.
There are plenty of benefits that come with online shopping, but there are also some drawbacks as well. The biggest drawback for customers is that if something goes wrong or they have a question about the product or process, there's no way for them to get in touch with you unless they have your number from another source (like your website).
This can cause frustration for customers and make them less likely to buy from you again because they don't know who else might be able to help them or what other resources might exist out there on the web somewhere. Live chats solve this problem by giving people an easy way to contact someone from your company so that questions can be answered immediately without having any prior relationship with us beforehand!
Ease of use is another huge factor for customers
Live chat is easy to use. For customers, the biggest reason that they prefer live chat is it's easy to find and use. Customers don't want to go through a complicated process just to get help with their problems. They want a quick solution with little hassle involved, which is why they choose live chat over other forms of communication, such as email or phone calls.
Live chat is also easy for customers because it doesn't require them to download any specific software before they can use it; all they have to do is click on the live chat button in order for them to start talking with an agent right away!
Once you set up your chat for your website, then all you have left are some minor technical details like customising chat boxes and adding some training material for agents so everyone knows how best way to interact with customers based on situations where there might be concerns about privacy (such as medical records).
If you're not using live chat, you're missing out on sales
Live chat is a must for any eCommerce website. Here's why:
Live chat can increase conversion rates.
When your visitors have questions or need help while they're browsing your site, they'll be more likely to make a purchase if they can talk with a real person right away. Live chat allows you to answer those questions before they get asked and turn them into sales.
Live chat helps with sales and customer service.
If an online shopper needs help but doesn't want to wait on hold or fill out lengthy forms, live chat is the easy way out that everyone likes better than calling in their credit card information over the phone when they've already spent time browsing around your site!
This makes it easier for people who are interested in buying from you but may not know what product will work best for them – especially since each customer has different needs based on their situation (age range, medical history, gender). The fact is: no one wants to spend too much time searching through different categories or looking at varying options before making decisions about which ones will work best for them, so having someone there ready can reduce anxiety levels about making purchases online.
You can make the most of your live chat investment by doing it right
In order to make the most of your investment in live chat support, you need to do it right. First and foremost, you need the right software, specifically an option that's catered to your specific needs as a business. This way, you won't have to overpay for features you don't really need.
Next, you need the right people manning your live chats. The best way to ensure this is by hiring an experienced agency with qualified staff willing and able to handle whatever comes up during these conversations with customers.
For this reason, you should look into onboarding an experienced team that's absolutely easy to work with. This will save you time, effort, and money as you won't have to spend on upskilling chat agent after chat agent or in-house equipment. You'll start off with skilled individuals who already know their way around customer service.
There's no reason not to have a live chat option on your website
Live chats help you interact with customers, build trust in your brand, and more. It's easy to integrate into your website and can be used for customer support or sales.
Live chats can be used as a standalone tool or integrated into existing business service tools. For instance, you can even choose a system that's compatible with the CRM model you're using or even other third-party analytical tools.
The best part is once the software code is installed on your site, you can focus on other important business matters. Get closer to your customers now!
Explore More Topics