Live Chat Service Vs Live Chat Software For Website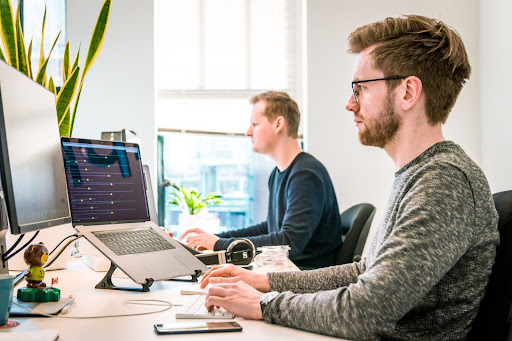 In the digital age, almost every business has its own website to market its services and reach out to potential clients or customers. In order to enhance user experience, a business can also add a live chat feature on its website. A live chat web site provides users with an option to get in touch with customer service representatives directly from the company's website. 
It gives users the convenience of getting answers to their questions quickly without having to make separate phone calls or send emails. Considering these benefits of live chat software vs live chat service, keep reading to find out which one is better for your business.
What is live chat service vs. software, and why do you need a live chat service provider?
This article will help you understand the difference between live chat software and a live chat service, analyze which one is better to use for your business, and how you can start using it.
What is live chat service vs. software?
Live chat software is computer software designed to allow visitors on your website to talk with a customer service representative or chatbot through a chat window. This software can be purchased by businesses to integrate with their websites and provide online customer support and service. There are many types of live chat software like live chat add-ons, live chat apps, live chatbots, live chat widgets, etc.
When you buy live chat software, the sole responsibility of managing it falls on your shoulders. If there is any problem with your website or if something goes wrong with the program, you will have to fix it yourself. If you're not a technical person, then this can be quite frustrating.
You will have to deal with software updates and patches, which are usually released without much notice. If you don't apply them in time, your chatbot may stop working or become buggy. If you want to use live chat agents, you would also need to hire and train your own in-house agents to operate the software and represent your company which can be quite costly and time-consuming.
Live chat service is when you get a company to handle all aspects of your live chat. This includes everything you need to get your live chat support for website up and running. From onboarding live agents to answering questions from your customers, and handling any technical issues that may come up with the software and more.
This way, you can focus on other parts of running your business instead of spending time managing live chats yourself. There are many different companies that provide live chat services, and they all offer a variety of plans and pricing tiers to fit your budget and needs. The best thing to do is spend some time looking into each one and see what they have to offer before making your decision
Why do you need a live chat service provider and not just software?
Live chat is a real-time communication tool that enables you to talk to your customers directly without having to go through the hassles of filling out forms. If you have ever had an experience where you have been waiting for hours or even days for a response from a website or an e-commerce site, then you would know why you don't want to create a similar experience for visitors to your site.
It is inevitable that customers will continue to shop online, even after hours. When they do so, these shoppers may need help with transactions or have questions about items. With live chat, you can connect immediately with your customers and resolve their issues faster. You can also collect information about what they are looking for, which in turn helps you tailor your product or service to meet their needs more precisely.
Having live chat software isn't enough to run a successful sales channel. In order to achieve this goal, proprietary systems must be fully implemented and closely connected. Running an effective live chat sales channel goes far beyond just having the software and agents. This requires a tightly integrated operation with our proprietary systems to ensure all elements work seamlessly together.
The best part about using a live chat service is that it gives your customers the opportunity to communicate with your company's representatives in real time. This means that they can ask questions and get answers right away instead of having no idea when their inquiries will be addressed.
Live chat is an important part of customer service and a great way to communicate with your customers. This is beneficial for both customers and businesses as customers can get instant answers to their questions, and businesses can solve issues quickly. Ultimately, it's up to you to decide which live chat software or live chat service is best for your business.
With all the tips, tricks and tools you've learned here, you should be ready to take your e-commerce business to the next level.
By providing reliable real-time assistance via live chat, Greechat helps businesses improve customer satisfaction and prevent lost sales.
Explore More Topics