Signs You Need Live Chat Support for Website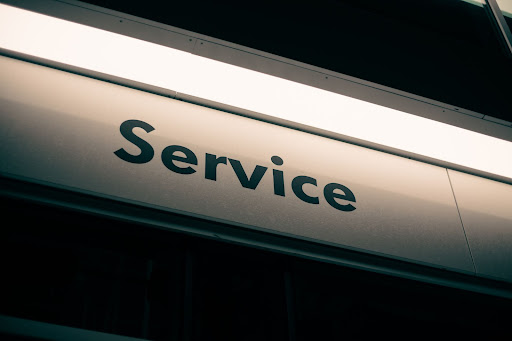 Imagine this: you're at work, and you get an email from a website visitor. They have questions about your products or services, but they want to get an answer immediately. Instead, they want to chat with someone who can help them right away or else they'll shop around elsewhere.
As it turns out, lots of people are looking for exactly this kind of assistance. Live chat is one of the proven ways to provide it. But what makes live chat so effective? Let's take a look at some of the signs you need live chat support for your site today:
You're losing out on sales
The main reason to get live chat support for your website is to increase sales. After implementing a livechat system on your site, you can begin measuring how many visitors are converting and how many aren't.
To track which visitors are converting, look at the number of people who purchase an item after they have interacted with a live agent through the chat system. In general, the longer they stay in their session with an agent, the higher their chances are of converting into a sale or lead (or whatever action you're trying to drive).
The competition has it
As a general rule, if the competition has a live chat web site feature and you don't, then it's likely that they're winning some of your customers away from you. You shouldn't fall behind in terms of your customer's user experience.
Live chat is a great way to build brand loyalty. Your customers will love that they can get real-time help from a live agent who can answer all their questions and even offer suggestions for maximising your products or services.
By offering this service, you'll improve customer service by giving each visitor their own experience of being helped by a real person. By providing such an experience, visitors will feel more confident about making purchases on your site because they know that if something goes wrong there's someone who can help them fix it immediately – or at the very least direct them to where they might find answers.
You have a large website
Because long websites take longer to load and may have several sections upon sections, they can be difficult to navigate, as they have more pages to load and a higher bounce rate.
If you have a large website, consider making it a little less like death by PowerPoint and more like a conversation. You'll want a live chat website plugin so people can get in touch with you and quickly get the answers they need.
If you're selling multiple products or services on your site, then live chat support can be an excellent way for customers to get quick answers about what they want and how much it costs. You want to increase sales by making checkout easier.
Your customers may be hesitant to make purchases because they're worried about entering their credit card information correctly or having problems with their purchase after clicking 'Buy Now'. If you offer live chat support, you can reassure customers and help them throughout the purchase process.
You have a long sales cycle
If you have a long sales cycle and potential customers have multiple questions, then a live chat feature could be helpful. This is especially convenient if the answers to these questions are time-consuming and require a certain amount of research from your customers.
If your potential customer has to wait too long for an answer or gets frustrated when they think their question fell on deaf ears, they might leave altogether or go elsewhere to find an answer. In either case, this means that your business loses out on that sale.
Turn website visitors into paying customers
Live chat is an effective tool to turn website visitors into paying customers. In order to make the most of live chat, you need to have a good sales funnel in place that leads your visitors through the buying process.
You can use live chat as a way of gathering more data about your website visitors so you can get a better idea of what they're interested in buying and how much they're willing to pay for it.
Live chat agents are trained to use empathy and professionalism in their conversations with customers, who are more likely to revisit websites that provide a streamlined and hassle-free user experience.
You can make live chat can be a part of your sales funnel to provide a way for users to get in touch with your company and find out more about your products or services. Software can be integrated with any e-commerce industry and can be used on any website.
If you're a business owner and have yet to take advantage of live chat, it's time to start. You don't have to be a big company with millions of dollars in revenue to benefit from live chat support – anyone can use this tool to improve their customer service and sales. Plus, it takes less than five minutes to set up!
At Greechat, we help businesses by converting more visitors into engaged buyers and driving additional leads.
Explore More Topics