Boost E-Commerce Site Growth with Outsource Live Chat Support Services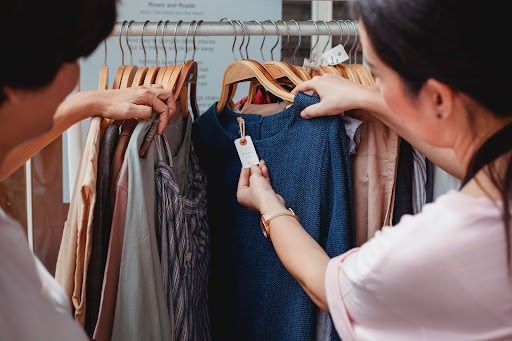 Is the lack of outsource live chat support services keeping your business from truly growing?
Your customers are live now and here to purchase but have a problem they'd rather discuss with someone who is real and has empathy. But the competition is trying to steal them while you try to get your customer service agent back on the phone. What do you do?
You turn to a live chat service. This software solution gives your business or brand the best of both worlds through live chat service and integrated deep data insights to improve customer experience. As a real-time lead generation service, it's able to deliver a combination of high-quality, brand-relevant marketing messages and alerts delivered at the most relevant moment to maximise engagement and conversion.
But don't just take our word for it. Here are key points as to why outsource live chat support services is a necessary tool for modern-day businesses.
What is live chat support?
Live chat support is the real-time interaction between a customer and a business representative through an online messaging platform. The customer can ask for help or share feedback about the product or service offered by the company.
This service allows companies to engage with their customers 24/7 from anywhere in the world at any time. It is generally used by websites to improve user experience, increase conversions and reduce shopping cart abandonment rates.
Why do you need live chat support for your e-commerce site?
While chatbots and other digital solutions are great for handling simple questions and requests, they're not so good at helping with complex issues. That's where live chat comes in handy – it allows you to connect with your customers quickly and efficiently. Here are some benefits of using live chat:
It increases sales and revenue by helping customers resolve their problems quickly, so they don't abandon their carts.
Live chat agents are trained professionals who understand how customers want to be treated online.
Outsourced agents can handle multiple chats outside of local business hours, so your business can provide timely responses around the clock without sacrificing accessibility.
Live chat is the best way to resolve queries quickly and efficiently without losing customers because it provides them instant access to expert advice or help from a live agent when they need it most.
Why outsource live chat support services?
Customer support is now considered a vital part of e-commerce business growth. But it's also an area that can be difficult to manage, especially as your business grows and brings on more customers.
If you're an e-commerce site owner, providing live chat support on your website is likely not your first choice for increasing sales and revenue. You may feel like there isn't enough time or resources to handle live chats on top of other responsibilities.
So, how do you make sure that your customer service team provides the best possible experience for your shoppers? One way is by outsourcing live chat support services. Outsourcing live chat for support services can free up your time so you can focus on other areas of your business growth.
The outsourcing industry has been around for decades, and it's growing at an explosive rate. But there are still misconceptions about what live chat support outsource can do for your business. We've seen companies use outsourced live chat support services to grow their businesses in many different ways – outsource live chat support services is just the next step in its evolution.
Are outsource live chat support services worth the cost?
Customers are the lifeblood of your business. They are the ones who buy your products and services, spread the word about your brand and help you grow. With that in mind, outsource live chat support services can help small-to-medium-sized businesses improve their customer service capabilities by providing them with a cost-effective way to provide better support to their clients.
The prospect of small-to-medium-sized businesses having in-house call centres is, of course, not entirely realistic. Apart from the cost, any customer support staff must be highly trained to provide customers with an enhanced support experience.
Refining this would involve continually updating staff procedures, training and dedicated development, including monitoring both live and recorded calls daily to see where things need improvement.
Organizations with limited time and budgetary resources will struggle to maintain such a rigorous operation on top of maintaining their main livelihoods. Thus, by outsourcing these services, they are able to improve customer support experiences while improving overall profits.
To wit, outsource live chat support services reduces overhead costs associated with staffing and maintaining an in-house team while also reducing your reliance on local talent pools that might not have the skills you need at any given time. It also allows you to scale up or down as needed without having to hire new employees or lay off existing ones based solely on seasonal changes in demand for service levels (e.g., during high sales periods).
With outsource live chat support services, small to medium-sized businesses can focus on their core activities while outsourcing other services that they don't have the resources to provide. This dramatically reduces conflict, return visits and abandonment for your business or brand, but also for your clients.
Combine this with personalised marketing automation and a tailored follow-up campaign so that when a lead comes in from a particular channel – which your chosen service can determine – it gets the relevant message at exactly the right time. This way, the live chat service empowers businesses to provide the best customer experience possible across all channels with a single support platform.
Rise up to your brand's full potential with a fully managed live chat service today.
Greechat's professionally managed live chat solution makes company growth as simple as saying 'hello'.
Explore More Topics