How To Leverage Live Chat Support Outsource Into Unique Engagement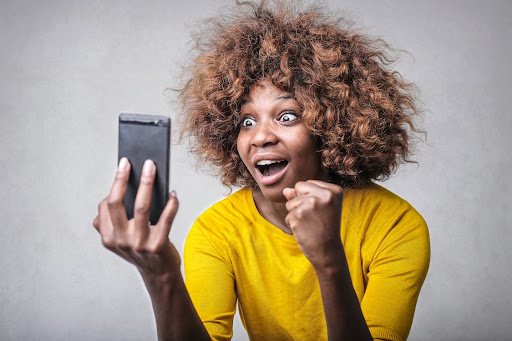 When your business doesn't have live chat support outsource, you may be turning away customers you didn't even know were enquiring about your product or service.
Not having a live chat service on your online store has the potential to affect your bottom line. You need a solution that increases customer satisfaction and makes them rate you highly on third-party review sites, online forums, and social media.
Put the power of modern software in your hands with a live chat support outsource. When a customer seeks help, this tool places a pre-defined message pops up on his or her browser window from the live chat agent. The pre-defined message guides this customer through live chat for support, answers his queries and solves issues for him. The workflow is well laid out for easy compliance and quicker average response time.
A good live chat solution enables businesses to grow as more customers come back when they're assisted promptly and efficiently with no hassle from snags during the transaction process. Here are some key features of a live chat support outsource.
Identify and fix customer pain points
It is very important to identify and fix a customer's pain points during the process of making a purchase, especially if it recurs among your customer base. There are different types of pain points that can be identified by customer support executives. They include:
Incorrect information about the product/services provided by the organization
Inadequate knowledge about the product/service that is being offered
Inconsistent information regarding price changes and offers
Missing information regarding delivery and return policies
The above-mentioned points are some of the most common pain points faced by customers while purchasing a product or service. The best way to provide solutions to these issues is to help the customers in a timely manner.
Live chat support, which has been proven as one of the most important tools for business owners in increasing their sales, can be used by customer support representatives to help them identify and fix these issues.
This is because outsource live chat support services are trained to provide live support to customers who visit your website. These representatives can help you identify and fix these issues effectively as they have sufficient knowledge about your business along with effective communication skills.
Thus, live chat support outsource plays an extremely vital role in providing a positive shopping experience for your customers. Unlike email support, where customers have to wait for long hours for a response from your organization, using live chat web site instant messaging service enables your team to receive feedback in real-time and respond just as efficiently.
Customer retention rate goes up
Customer retention is an essential element of any company's marketing strategy. Research has found that it's much easier and cheaper to retain new customers than it is to acquire new ones. Essentially, customer retention is the process of keeping your existing customers happy with your products or services so they won't leave.
Authentic conversations with customers through live chat support outsource can help you achieve this. The unexpected increase in live chat activity isn't just a result of increased sales – it's also from people who are engaging with your brand more, which leads to better customer retention.
In a world where people have more choices about who to purchase from than ever before, it's crucial for businesses to invest in the customer experience as a whole and not just focus on improving their online presence. While paid advertising might bring in more customers at first, those people are unlikely to become loyal brand advocates that will keep coming back for more if you don't provide the support they need.
Live chat support outsource provides personalized conversations with customers at every stage of the buying process. It makes sure that you're talking to your customers who want to be spoken to, which is why live chat has been shown to increase customer satisfaction rates.
Resolve customer issues effectively
When it comes to customer service, no one wants to be left waiting on the phone. And while other companies may respond to an email inquiry within 72 hours, your company is ahead of the game if they can reply in just a few minutes.
Now that more people are shopping online, it's more important than ever for a company to have some sort of real-time communication feature for customers.
The live chat support outsource you're considering for your business provides that service: when a customer has a question about a product or service, the user can simply enter the chat window and get their answer. They'll be able to resolve most issues in under five minutes, which means happier customers and less time wasted just trying to figure out what the issue was in the first place.
In this modern age of communication and technology, businesses are starting to realize that customers want to be able to communicate with them in a variety of ways. Email is convenient, but it doesn't give you the natural back-and-forth of an instant messaging conversation. Phone calls are more personal, but don't allow for sending files or sharing links. Live chat allows for all these things and more.
With live chat support outsource, customers can connect with your company's customer service team immediately by typing out their questions in real time over the internet. They don't have to wait on hold for customer service representatives to pick up – they can get answers immediately. This has proven to be a huge success for countless companies, and it has revolutionized the customer service industry as we know it today.
It wouldn't be wrong to say that a positive customer experience is a big reason for success behind most companies. Effective handling of customer queries and issues is essential to run your business smoothly, and live chat can help your business or brand do so on a more elevated level.
Look toward the future with live chat – today.
Explore More Topics