How to Boost Conversion Rates by Adding Live Chat To Website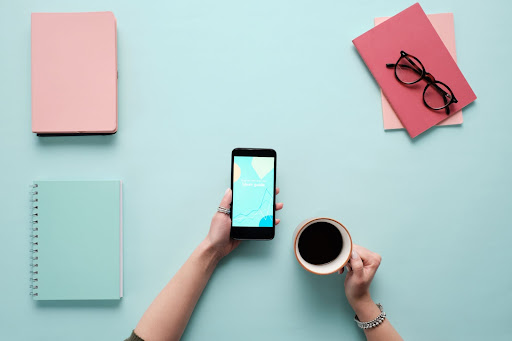 Thanks to adding live chat to website services and modern technology in general, customer service isn't what it used to be. While the market itself isn't going away anytime soon, modernising your customer service practices is the only way you'll prove your brand values in a competitive marketplace.
It's evident in how competitive even niche industries can get these days. Everyone wants an answer, product, or service now. Most customers are also busy people with hectic lifestyles – they don't want to hold on to a phone call and listen to elevator music just to find out more about your product when they can go directly to your competitor's website.
A live chat provider's goal is to help you make using your website more of a pleasure and less of a pain for everyone involved. Live chat website plugin solutions are a real-time lead generation system. The focus on quality and conversion is a point of difference in the market.
If you're just getting started on adding live chat to website services, here's a rundown of the process.
Locate your service provider or vendor
Finding a third-party support service provider or vendor who understands your brand and can match up with your standards of work and service culture is key to making sure your business stays on top of these fronts. And as a small business owner, you're going to need to take an active role in this process; there are just too many moving parts involved in outsourcing just one aspect of your business.
Once you've identified the type of support service you'll need through this process, the next step is to find a vendor who can meet your needs.
To this end, a good live chat service offers prospective clients a dedicated, sales-driven team of agents who can increase your online sales while freeing up your existing staff. Live chat services convert sales for businesses through live chat conversion specialists and constant optimisation.
Analyse your infrastructure and service requirements
Analysing your infrastructure and service needs is important when you're adding live chat to website services. It's a bit like going on a blind date – you know what you want, but you can't be sure that the other person does. Ideally, you want someone who shares your interests and values, has similar goals and expectations and can contribute as much to your life as you hope to contribute to theirs.
With that in mind, here are a few items that you can ask about to see if the vendor matches the infrastructural needs or not:
Learn how much live chat data the vendor can store for your business.
If you're an enterprise company, see if they have a team to handle bulk chats.
Ask what kind of outsourced chat operators they will assign to your business if you're a small business.
Ask if their outsourced services include automation of support requests (a great way to judge their prices).
Look into whether they only assign support team members or if they also offer sales experts.
When adding live chat to website services through a provider, make sure that they meet all your requirements and have the tools to assist you in meeting business goals. A live chat service provides these services and more.
Plan your online and offline client support strategies
Any sales team will tell you that live chat is a critical feature in their CRM tool. It allows them to provide customers with instant responses, which helps them close deals faster. However, adding live chat to website functionality isn't just for sales – it can also be used by customer success teams to help customers during their free trial and onboarding period once they've signed up.
Your business might be small now, but as it grows, so will your support team. Unless you have a support team spread across the globe, there will come a time when your customers are looking for answers while your agents are off the clock.
Your offline strategy should integrate chatbot support so that people can receive help from a bot while your agents are away. Most live chat web site solutions will allow you to turn the feature off outside of business hours. You can also send a canned response to let customers know they will receive support once the team is back online.
What your service provider can offer outside of business hours will determine how customers contact you when they have questions rather than waiting until the next business day. Several live chat clients, for example, often transition to a 24/7 program as it reduces the workload of their staff and allows them to focus on more important tasks.
Optimise all aspects of your support system
Customer-facing businesses today are aware that online customers want their questions answered immediately. While adding live chat to website services can help expedite the connection between the customer and the support representative, the customer can only get answers as fast as your support team can deliver.
To ensure that your support team's systems and tools are up-to-date and integrated for speed, make sure that your support team has all of the tools and resources it needs, such as up-to-date computers and the best software for handling live chats. Also, ensure that your support team is trained in how to use the tools correctly and consistently. These considerations will ensure that your customers get their questions answered promptly.
The goal is to ensure that no matter how customers want to be contacted – by phone, by email, or on social media – your support team can connect with them quickly in a way that helps answer their questions. This also ensures that your business remains top-of-mind for existing and new customers alike, whether or not you're adding live chat to website functions.
With a fully integrated live chat one-on-one customer service solution, you can significantly increase website conversion rates while reducing contact centre costs. A live chat service enables you to add a livechat system to your website, boosting your customer service and generating more revenue.
With Greechat's professional sales team steering your business in the direction you want to grow, expanding your business is as simple as saying 'hello'.
Explore More Topics