Get More Leads, Now! How A Live Chat Tool Kickstarts Sales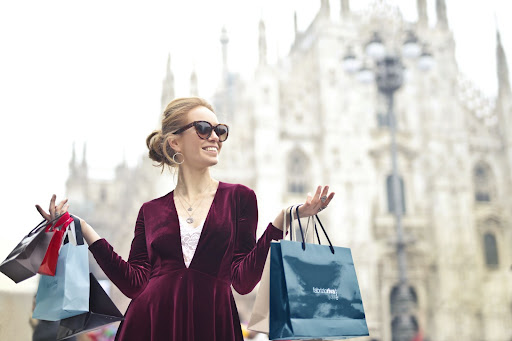 Does your business need a live chat tool to help with sales?
Live chat can be a powerful tool for increasing sales, but it's not enough just to offer the service on your site. It's also important to make sure you have the tools and training in place so that your team can answer questions quickly and effectively.
This is where a live chat service comes in. Embedding a live chat tool right into your eCommerce website means a seamless support experience for customers. With the right tools and techniques in place, live chat can be the ultimate sales engine for your business – and here are reasons why.
Live chat saves time for everyone
A live chat tool is one of the most popular customer service tools for a reason. It saves everyone time by providing instant answers for customers and by helping your team serve more people in less time. You're able to provide support in real-time, which means customers aren't waiting on hold for hours or even days. Instead, they get the help they need immediately – and this shows that you truly care about their needs.
Good customer service is about not wasting customers' time. Offering live chat tool support is the most effective way to respect your customers' time and effort when shopping on your website. People don't have to abandon their shopping experiences in search of answers or get on the phone or wait for someone to respond to an email.
It saves your company time, too, by helping customer service representatives serve more than one customer at a time, making their work more efficient.
When you offer a live chat tool, you can reduce some of your daily operating costs because it provides another way for people to reach out when they need help. And because chats are typically shorter than phone calls, they require less training time compared with traditional phone support roles.
Through a live chat tool, everyone wins and saves precious time.
Answer store-related questions that encourage sales
Live chat can be one of the most effective ways to engage with your website visitors and answer their questions before they have a chance to hesitate or lose interest. When customers have questions about your products or services, live chat allows them to get answers right away so they can keep shopping confidently.
A live chat tool lets you answer questions in real-time, which means you can help customers find what they're looking for faster and reduce the number of people who abandon the purchase process. It also allows you to create relationships with shoppers and brand advocates by providing exceptional service and support.
You can also ask customers if they have any questions or concerns after solving their problem so that you can be sure they're happy with the resolution and don't have any further issues that need addressing. This allows you to ask for feedback on how you handled the issue and whether there are any changes needed within your business live chat process or user interface design that could make things easier for future customers who are having similar problems.
Several live chat services can offer both and more through software that integrates Google Analytics with your chat service, so you can track metrics for a stronger marketing plan more effectively.
Keep your branding consistent with live chat
Your website is a reflection of your brand. It's where customers spend most of their time and learn about your products, so it's important to make sure that experience is consistent across every touchpoint. Live chat tool embedding allows you to seamlessly integrate customer service into your eCommerce website.
Because live chat is written communication, it continues the conversation your website started without any mindset adjustment required for customers. Live chat representatives can be instructed to respond in the same tone of voice as the rest of your website copy.
Live chat tool embedding can also optimise shopping time on-site by eliminating unnecessary clicks and pages. Live chat representatives can answer any question that comes up without having to redirect the customer to another page or wait for a reply from someone else at your company – all while keeping them in context with what they were doing before they clicked over to live chat.
Plus, live chat can be programmed to pop up with a friendly 'How can I help?' query, mimicking the personalised experience in traditional stores. A friendly chat box offers instant support from a real person, which feels more like a traditional shopping experience than just having a phone number customers can call or an email address to contact.
Developing stronger customer relationships
Live chat is the most personal way to interact with your customers and prospects, which is why it's the fastest-growing customer service channel. Your live chat tool is also the most effective way to connect with your customers, develop a deeper relationship and keep them coming back for more.
Answering customer questions in real time helps reduce website abandonment and increase conversions. That's why we're here to help you get started with live chat. A tried-and-tested live chat solution takes just two minutes to implement the code, a month to onboard agents and a month to start showing ROI.
With a proven record for delivering ROI within your first month, a live chat service delivers you more sales for less effort. So what are you waiting for?
At Greechat, we help businesses get more leads and revenue round the clock.
Explore More Topics