3 Ways To Decide If Your Website Needs Live Chatting Apps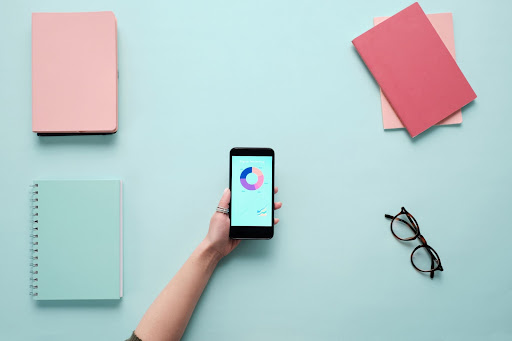 If you're thinking about adding chat to your website, it's important to know a few things that will help make sure you get the most out of the experience. First and foremost, live chat software can be a great way to increase conversions on your site – if done correctly. However, if implemented or executed at the wrong time or situation, you won't be able to get the most out of your investment.
But how do you know whether live chatting apps will be a good fit for your company or if you shouldn't use it just yet? Here are three things you should consider before adding live chat to your website:
1. Do you generate significant traffic?
If you're just starting out and don't get a lot of traffic, it might not be worth your time and effort to set up a live chatting system just yet. If you only have too small a number of visitors each month, you won't be able to capitalise on the benefits of live chat.
You need to generate enough traffic so you can make back at least as much money from live chat customer service as it would cost to implement.
If your website sees less than 200 visitors each month, you may not see enough of a return on investment to justify the costs.
However, if you have more than 200 visitors a month, live chat software can be a great way to increase engagement and conversions. If you receive a lot of traffic, live chat can help you provide an even better customer experience. You can use it to answer questions before they're asked, offer advice on products or services, and provide more personal interactions with your customers.
Live chat can also increase conversion rates by helping you close sales on the spot. If a customer is ready to buy but needs just one more piece of information before they make the final decision, live chat software can provide that information quickly and efficiently. You'll be able to respond faster than ever before – saving you time, money and resources.
If you want to increase conversions and sales with live chat software, there's no better time than now.
2. Is your website responsive?
If your website takes too long to load, even before adding a live chat system, it's unlikely that your users will stick around long enough to chat with any agents. Check the speed of your site through online tools to determine if your website is fast enough for a live chat system.
You should also make sure the site works well on different device types because people nowadays prefer to use their smartphones or tablets when browsing the web and shopping.
If you find that your website is slow or not responsive on other devices like mobile or tablets, you may want to hold off for now and first look into optimising its speed and compatibility before availing of live chat services so that you can maximise your ROI from setting up a chat system.
3. Do you have a sales funnel?
Do you have a sales funnel in place?
If your answer is yes, then great! You can use live chat to further increase conversions.
If the answer is no, then it's time for you to create one.
A sales funnel is basically a process that leads customers through your website or store and guides them towards purchasing a product or service. Creating a sales funnel can be time-consuming, but it's important because it allows you to understand your customers and their needs better.
You can then use this information to help train agents for your live chat services to help increase your conversion rates and even use it to inform marketing campaigns so that you know when and how to provide the right content at the right time.
Increase your conversion rate no matter what your industry
If you answered yes to all three questions, then live chat can help you increase your conversion rate no matter what your industry is. From eCommerce to SaaS, digital marketing and more, live chat is a great option for ensuring that customers get help right where they need it.
Most customers are willing to pay more money when they feel like they're being treated well by brands' support teams, this type of service can actually make customer care feel more personal and caring – and help you build a more loyal customer base.
Live chat is an opportunity to turn a lost chat opportunity into a possible sale. If someone visits your website and doesn't find what they're looking for in their initial search, the live chat agent can guide them through the site and help them find what they need. This allows for better customer service and increased conversions, which means more sales!
We hope this article has helped you determine if chatting services are right for your business. We think it's important to stress that there are many benefits of using real-time messaging solutions, but the most important thing is that it works well with your website and audience. If you have answered yes to all three questions above, then it might be time for you to consider adding a live chat feature on your site.
At Greechat, our 24/7 proactive live chat team is dedicated to helping businesses turn unegaged visitors to potential leads.
Explore More Topics