How To Leverage Web Traffic With A LiveChat App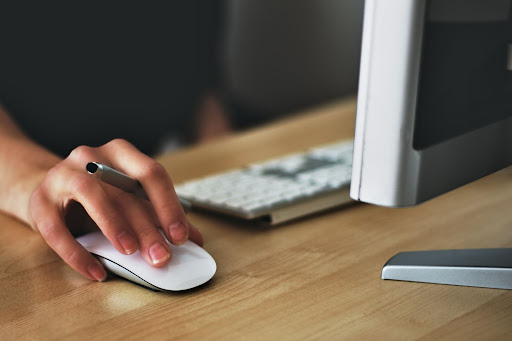 Looking for ways to drive more traffic to your website? You're in the right place. In this blog post, we'll cover a few ways you can leverage web traffic with a live chat app. If you haven't heard of live chat apps before, let us give you a brief rundown of what they are and why you should consider using one for your business.
If you run an e-commerce store or conduct business online in general, then you probably know how important a website is to your brand's success. However, having a fantastic website isn't enough; it needs to be able to convert visitors into customers.
Live chat can help you interact and expand your website's user base. It is no coincidence that when a store employee greets customers with 'Hello, may I assist you?', more customers will enter and make purchases.
Why you should use a live chat app
If you want to increase your conversion rates, you'll need to find a way to engage with your visitors. Live chat apps allow you to engage with visitors as soon as they land on your site, increasing the odds you'll turn them into customers. Live chat services are a great way to connect with site visitors.
When customers interact with an actual human being, they're far more likely to make a purchase than if they use a bot or fill up a form. A live chat solution can help you turn website visitors into customers.
You may be wondering why you can't just use email to connect with site visitors. Well, email isn't as immediate as a live chat session, and customers have a much lower expectation of receiving a quick response. A good livechat system is designed to be as quick as possible, giving you a way to engage with customers directly through the website. 
Visitors want to know that there are real people behind the websites they visit. When you use live chat web site services, you're letting customers know that you're available whenever they need you. They'll feel more comfortable making purchases from your website and will be more likely to recommend your site to their friends and family members.
Welcome visitors with a clear call to action
Use a live chat app to welcome visitors and let them know they've come to the right place. You can also use a live chat app to collect visitor data and segment your audiences, which can help you create more effective marketing campaigns.
If you're running an e-commerce store, you may want to try and sell products to your visitors. Alternatively, if you run a B2B company, you may want to offer livechat solutions. It's important to let your potential customers know how they can benefit from your business and how you can help them solve their problems. Your call to action should be short and sweet.
Send visitors to the right page
If a visitor has a question about a specific product or service, you can tell him which page he should visit. This will help him navigate the website and find the information he's looking for without digging through the site's navigation bar.
If a visitor is navigating the site and comes across a product or page that doesn't apply to him, you can let him know. This will send him to the right page without making him feel dumb.
If you have multiple pages with the same content, you can ask visitors a question that will guide them to the right page. For example, if you have a product for dog owners and cat owners, you can ask the visitor which pet they own.
You can also combine these tactics to make sure every visitor ends up on the right page.
Ask visitors for feedback
When visitors land on your site, they will most likely be shopping around or looking for information. You'll want to ask them questions but don't want to come across as forceful or controlling.
You can ask visitors for feedback on their experience with your site. You can also ask them a few questions about their experience with your products and services. This will help you identify problems with your website and see what your customers really need.
If you want to collect feedback, you can ask customers how their experience was, and you can also let them know that you're open to feedback. You can ask for feedback on your site in many different ways, and you should do it regularly to improve your customer service.
You can also use live chat to get feedback from customers before they've even left the website. This will help you identify problems with your site and what you can do to improve it. You can also use live chat to find out more about your customers and let them know that you care about their experience.
Send visitors to the right page, show off your best content, and ask visitors for feedback. No matter how you use it, live chat can help you build more connections with site visitors, ultimately leading to more sales and conversions.
Growing your business is as simple as saying hello with Greechat's expert sales team.
Explore More Topics