Livechat For Business: Why You Are Missing Out Without It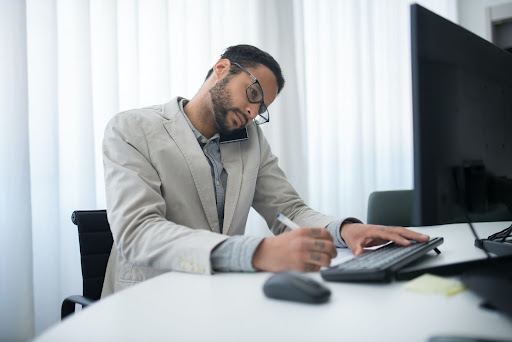 Have you ever visited a company's website and had to wait for someone from customer service to respond? Have you ever called a business and been put on hold for what felt like an eternity? We live in the age of instant gratification, and no one wants to wait around for answers. That's why companies are turning to live chat as a solution for customers who want immediate help.
Customers expect fast responses when they are looking at your website or speaking with someone over the phone, but it can be difficult sometimes to get that kind of response without the right setup.
Enter live chat services: essentially an instant messaging tool that allows businesses and customers alike to connect instantly through their computers or mobile devices. When used correctly, live chat can really benefit any website.
What is livechat for business?
Live chat for business is an online chat feature that allows your customers to connect with an agent in real-time, similar to what you may have seen at a customer service desk in a store. The live chat feature allows your customers to get help as soon as they need it without having to wait in line. This allows you to sell more products, convert more leads, and improve customer service.
You'll notice that there are different types of uses for live chat – some are aimed at customer service, while others are focused on lead generation. Each has a different set of benefits and drawbacks. With various features and integrations, livechat for business is a great digital tool to help your business succeed.
Engage your customers in real-time
Live chat is a great way to engage with customers and help them resolve their issues in real-time. Live chat allows you to engage with customers while they are still on your website and the purchase path. It's a great tool for customer service, as it allows you to track problems and respond to them as fast as possible.
It allows you to answer questions and provide information to them without having to wait for an email or phone call. This can be especially useful if you have a customer looking for product information but needs it immediately and doesn't want to wait until after they're done shopping.
You can also use live chat as an opportunity to build relationships with your customers by providing support when they need it most. Live chat agents can help solve problems while giving valuable feedback about how well their interaction went and what could be improved upon in the future.
Increase your sales and conversions
A livechat system can also help you increase your sales/conversions. When a customer is ready to buy, live chat is a great way to ensure they do so from your site. It's an easy way for them to get their questions answered and make sure they're comfortable with their purchase before making it.
Live chat can increase not only the rate of conversions of your site but also the total amount those users spend once they make that conversion. Customers who have had good experiences with live chat services report feeling more comfortable about purchasing products from sites where live chat is available, which is why some businesses see an increase in conversions when they implement one of these services.
You might even see a dip in bounce rate if you install a live-chat service – and having fewer bounces means more time spent interacting with potential customers!
Ensure that your customer service is at its best
Live chat is a great way to make sure that your customers are always satisfied. This is especially true when it comes to customer service. Live chat allows you to handle customer service issues quickly and efficiently, which means that the customer will be happy with the result while also getting what they need from you.
Add a personal touch to your business
Live chat is a great way to add a personal touch to your business. Customers like knowing that there's a real person on the other end of the line, which can help them feel more comfortable making purchases from you. In addition to reassuring customers that they are talking to someone who cares about their questions and concerns, live chat also allows businesses to build relationships with their clients by offering additional information or services after their purchase has been made.
At the end of the day, livechat services can be a great tool for any business. You may think that live chat is only useful for technical issues, but that's not the case. Live chat can also be used in many other ways, from helping with enquiries, handling complaints or negative feedback from customers, taking orders on your online chat web site and even collecting payments online.
If you're looking to improve your ROI, reduce the amount of time spent on emails, or just have more authentic interactions with customers, then live chat is the way to go. So why not try it out and see what happens?
At Greechat, our 24/7 live chat service helps businesses drive more sales through proactive engagement with customers.
Explore More Topics