Surprising Uses for Support Chat Software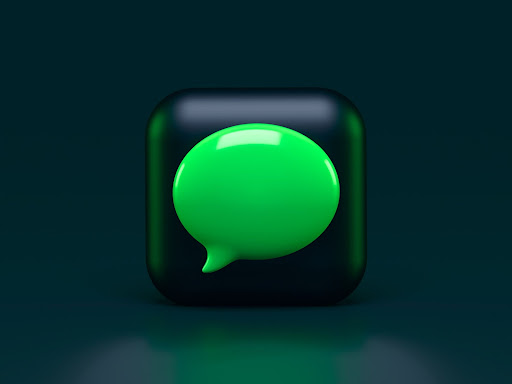 You may be familiar with customer support software and its various uses. However, did you know there are other ways to use support chat software?
With the rise of cloud computing, software as a service (SaaS), and other new technologies, it's now easier than ever for businesses to implement technology that streamlines various business processes. Chat software is an indispensable tool for connecting teams with potential customers, partners, suppliers, or whomever they need to reach while keeping communication streamlined and organised. This blog post will explore some surprising uses for support chat software that you might not have thought about before.
Website support
Are you looking to improve the way your business handles customer support? Or do you want to be able to provide a better experience for your customers, who are already doing business with you? Then live chatting software is a must-have.
Website chat software provides a way for visitors to your site to contact live chat support operators who can help them with any questions they may have. This feature relieves customers of having to fill out lengthy forms and navigate through complicated menus as they try to get in touch with someone at your company.
It also helps them avoid potential errors and confusion caused by incorrect information or ambiguous instructions, which could result from an inexperienced representative answering their call rather than a professional who knows exactly how things work behind the scenes. In addition, chat can be configured so that visitors are routed directly to live chat agents when they click on a link. This makes it easier for them to get answers about products or services without having to wait on hold or enter their information into another form.
The bottom line: website chat software allows both companies and customers alike to benefit from better communication!
Ecommerce chat support
Chat support software can help you build a loyal following of customers. It makes it easier to provide direct support to customers and gives them the ability to reach out when they need it. This can be especially helpful if your company sells items that require assembly or other complicated processes. By being able to respond immediately or even initiate a conversation with a customer before they reach out, you'll be able to provide them with personalised solutions.
Ecommerce chat support can be used to help customers with their purchases, as well as provide them with general information about your business. By offering this type of service, you'll be able to build trust with potential customers and turn them into repeat buyers. Chat support is also an excellent option for companies that want to provide customers with a more personal experience. By using chat instead of email, you can make your brand more personable and provide customers with a medium in which they feel comfortable sharing their thoughts and concerns.
Enhanced service quality
As you may know, the key to good customer service is providing a positive experience. Chat software can help with that by enabling fast and easy communication so that you can effectively solve any issues they might have. This will increase brand reputation and improve customer satisfaction.
As mentioned earlier, it's also possible for chat software to allow your staff to focus on higher-value tasks and other day-to-day activities, allowing them more time to focus on providing quality service. This will reduce frustration among customers, who won't be waiting on hold or worrying if they're going to get disconnected while speaking with an agent (or worse yet: have no one answer at all!).
Digital marketing campaign tracking integration
Marketing departments can find a lot of value in using customer support software as a marketing tool. Depending on the platform you use, you can integrate your customer support software with marketing channels like email. You can also use customer service software to trigger automated emails to specific segments or even individuals.
For example, if a customer mentions they are interested in a specific product while they are in the customer support chat, you can trigger an email to be sent to your marketing team to research and respond to that customer's needs. This is a great way to foster a feeling of customer satisfaction while also driving sales. If you are integrated with advertising or social media platforms, you can also use customer support software to publish marketing content directly to those channels.
Data analysis tool
If you use customer support software to manage and respond to customer inquiries, you can also use it to analyse data related to your support team. For example, you can use your customer support software to track the number of inquiries you receive each day. In addition, you can track the average time it takes to respond to each customer. This data analysis can help you to understand how the support team is performing and identify areas where your service can improve.
Explore More Topics