Making Goods and Services Marketable With Online Live Chat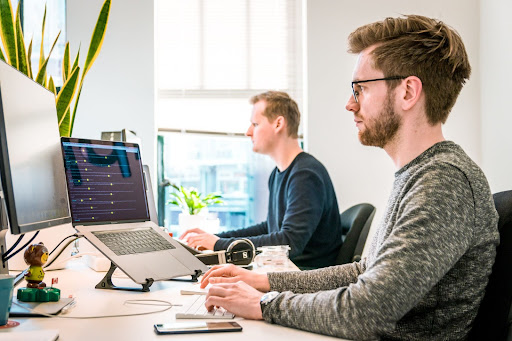 The days of automated phone menus and long wait times are over. Today, your customers want to be able to contact you right away, which means that businesses need to provide live chat services. Live chat allows you to serve your customers better by allowing them to ask questions in real time, giving you an opportunity to engage with them in a way that wasn't possible before.
It is one of the best ways you can engage with your customers
One of the most important things you can do to build loyalty with your customers is to engage with them. Having an online live chat is one way you can do this. Here are some of the main benefits:
It allows you to respond quickly and easily when customers have questions or concerns about their orders. This means that they'll be more likely to buy from you again in the future because they know that if anything goes wrong, there will always be someone available who will help them out – and fast!
It helps build trust between you and your customers by showing that they can count on your company to solve any problems they might have. This increases customer satisfaction, which in turn leads to higher sales numbers overall.
Live chat allows your customers to get answers to their questions in real time
The first thing to consider when using a business chat service is how it can help you increase the ROI (Return on Investment) of your business. Live chat allows you to connect with your customers directly, allowing you to answer questions and address concerns in real time.
You can also use live chat as an additional means of engaging your customers while they're browsing your site or reading customer reviews.
Online live chat has become one of the most efficient marketing strategies ever created. It's a quick and easy way to make sales, but there are a number of additional benefits as well:
A higher conversion rate. For example, if someone wants information about what you offer on your website, but does not find what they need from manually searching, then they can contact your business directly. With fast support, they won't hesitate to purchase your product or use your service.
Improved customer satisfaction. If there are any issues regarding shipping times, delivery dates, or service procedures, then customers will be able to speak to a real person and not just a chatbot with generalised answers. This way, they can be satisfied with their purchase even before they try out your product or service.
Faster resolutions for complaints. As an example, one of your customers reaches out and says, 'I didn't receive my package yet' or some other similar question. In this case, they wouldn't want to wait on hold for an hour or navigate through lengthy email threads. They'd want something quick and easy, just like how they ask questions to their close friends and family members online.
You can make use of digital marketing software that offers engagement programs to establish a connection with your clients
Comprehensive software, along with a dedicated chat agent team, is an excellent way to make your good or service marketable. This type of software allows you to establish a connection with your customers by chatting with them in real-time via your website or mobile app.
These programs offer customisable chatboxes that allow you to create a look and feel that fits in with the brand of your business. You can also use it to identify customer needs, answer questions they may have about your products or services, and provide assistance when they need it most.
The ability to edit the look and feel of these types of programs allows owners/operators more control over how customers engage with their businesses online, so that no matter what device someone uses (computer, smartphone, etc.) these sites will always appear professional looking.
The right CRM will help you provide your customers with a personalised experience
While the right CRM will help you provide your customers with a personalized experience, when used correctly, it can also help you understand what's working and what isn't in terms of your marketing efforts. As such, you can easily improve your business's overall performance from the inside out.
A customer relationship management system (CRM) is software that helps businesses track their customer interactions. It allows them to identify their target audience, understand their needs, develop effective marketing strategies that meet those needs, and ultimately increase sales.
CRM is not just for big businesses; it can be used by any business that has more than a handful of employees and 200 website visitors per month. A small business owner who wants to grow his or her company may find valuable information on how other companies have achieved success by using the right CRM tools.
The results are immediate, which is why it is considered one of the most efficient marketing strategies ever
Online web chats are a form of real-time communication that allows you to communicate with your customers as they visit your website. In addition to being immediate, live chat has proven to increase customer retention rates.
Normally, when someone wants to ask a question about an item or service offered by the company, they have to wait for someone from the customer service team who will answer them via email or phone call. This can take anywhere from minutes up to days, depending on how busy the connections are at a given time.
Live chat makes this process faster since it allows consumers and businesses alike to respond back without having anything lost in translation due to gaps within the conversation. With this immediacy between companies and their customers, live chatting services are quickly becoming one of the most sought-after marketing strategies ever used in the online space.
Start using online live chat today to engage with your customers
Live chat is a great way to build customer loyalty. Regardless of whether you're an established company or an enterprise that's on the up and up, you can always take advantage of live chat.
It's an excellent way to engage with your customers, and it's an effective method for improving customer service. A live chat feature can also help you reduce costs and increase sales by providing better service; this will make customers more likely to return or become repeat buyers, which in turn increases the likelihood that they'll recommend your business to others.
Explore More Topics