5-Step Guide To Using Software Live Chat For Business Growth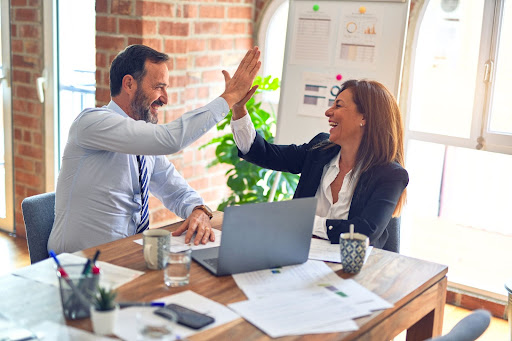 Live chat is a powerful tool for business growth. It allows companies to engage with their customers in real time and provide them with the information they need.
Live chat can also help you increase visitor retention and conversion rates by providing solutions to their problems quickly. However, many small businesses are still hesitant about implementing live chat because they don't know where to start or how much it will cost them. ,
In this blog post, we will show you how easy it is to implement a live chat system on your website using just five simple steps.
Step 1: Selecting the right live chat software
Choosing the right live chat software is an important step in your business growth.
You need to choose a live chat software that is easy to use and customise. It should also be affordable, secure, and able to integrate with other systems like CRM or marketing automation platforms. To give you an example, if you're already using Google Analytics, InfusionSoft or other tools, then you should be keen on a system that integrates well with these assets.
What's more, the right business chat service software can help you improve customer service and increase sales. However, choosing a general option could cost you more time, effort, and money. That's why it's critical that you choose the most suitable live chat software for your business needs.
Step 2: Optimising the setup and design of your live chatbox
Once you've found a live chat box that works well for your business branding image, it's time to optimise its setup and design.
It's important to choose a live chatbox that is easy to integrate into your website. If the process is complicated or takes too long, then you'll end up wasting time instead of adding value or helping customers. You should also consider how customisable the design of this chatbox is and what other features it has that might make it more useful in your business setting (such as 'learn more links').
Step 3: Establishing service level agreements
Once you've set up the technical aspects of your live chat software, it's time to establish service level agreements (SLAs). SLAs are contracts between companies and their customers that outline the performance expectations of both parties.
Service Level Agreements should be clear and concise – a customer shouldn't have to read through pages of legalese before they get a sense of what they can expect from your company in terms of customer support.
They should also be flexible and scalable; if you start getting more customers than expected, for instance, then you might need to adjust your SLA to accommodate that growth without compromising on quality.
It's important for SLAs to be measurable and verifiable (you can't just say, 'We'll reply within five minutes!'), realistic (the average response times aren't going to change overnight just because there's suddenly more demand) and achievable. They should also be fair; nobody likes being told what their responsibilities are without them having any say in how those responsibilities will work out in practice.
Step 4: Training your customer service team
This is arguably the most important step. Your entire company relies on your customer service team, so you need to ensure that they are well-trained and knowledgeable in how to use the software. Traditionally, you would provide ongoing training for new employees and make sure that everyone knows how to use the software.
However, due to the fast-paced industry you work in, it's better to secure an entire team that already has experience using live chat software and can provide insight on how you can use it to benefit your future business plans. This would be better than onboarding one chat agent at a time and upskilling them as needed.
Step 5: Analysing the results
It's time to measure the results of your efforts and analyse them. It's important that you review these analytics as this will give you an accurate idea of what works (and what doesn't) in terms of your services. You should also be able to use the information gathered from this step to improve your service based on what customers like and dislike about it.
In order to analyse the results, simply have your team look at how many people visited your website after engaging with live chat, how many users clicked through from there, and where they were coming from (referral traffic). This will give you some idea as to how successful live chat has been in attracting new customers and helping retain existing ones.
Once you have taken into account those metrics, remember any areas for improvement. If too many people are leaving without purchasing anything on the first visit, then consider offering a discount code/voucher when they do leave; or if most visitors aren't clicking through from advertisements, then try boosting engagement on those channels before moving to other aspects.
People will gravitate towards those companies that offer a seamless customer experience
The top priority of any business is to make customers happy. It's simple: people will gravitate towards those companies that offer a seamless customer experience, typically those that have been outsourcing live chat.
When you offer a good experience to your customers, they're more likely to buy from you in the future and recommend you to their friends. They'll also come back again and again! If a customer has enjoyed their shopping experience with your brand, then they'll feel good about suggesting it – if someone else has had an enjoyable time at your store, then chances are they had fun too!
Overall, live chat software is one of the best things you can do for your business. It's affordable, easy to use and helps you connect with customers on their terms. The more you know about your customers and what they want from your business, the better equipped you will be to create an experience that keeps them coming back over and over again.
Explore More Topics