5 Things to Look out For When Choosing a Live Chat Website Plugin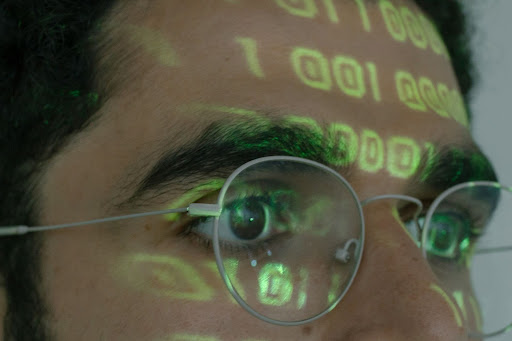 Choosing a live chat plugin can be difficult, especially if you don't know what to look for. So, we've put together this article with five key things to keep an eye out for when selecting chat software.
Is it easy to use and install?
The live chat software you choose should be easy to install and configure. If the company that makes the plugin does not have a nice, easy-to-use installation wizard, it will be difficult for you to get set up with a livechat system.
The plugin should be simple and intuitive. You don't want to spend hours learning how to use the software – it should be easy for your customers too! If a customer has difficulty with the live chat system, you'll have a hard time keeping them happy.
Does the chat box have multiple customisation options?
It's important to keep an eye out for these options when you're choosing a chat box plugin. The chat box should work well with the website layout and design, and it should be easily customisable so that it fits seamlessly into your website theme.
You can choose from a variety of different styles of live chat boxes, which makes it easy to find one that suits your site's design best. If you want something simple and clean-looking, there are plenty of minimalist options available; if you prefer something bolder or unique-looking in appearance, there are also plenty of designs that can help achieve this goal as well.
With regards to customisation options specifically: does the live chat plugin offer ways for users to integrate their company logo?
If you want it to match the rest of your site, you can change the colours and add your logo. Although we normally recommend that you place the chat window in the lower right corner of the page, you can also move it to the left or to the side, depending on the design of your site.
How do the agents on live chat perform?
You should be able to find out how agents on live chat perform, it's important to take into account how well they are in a position to handle your customers.
It's great if an agent can answer all questions, but what about when there is an issue that must be resolved? What if one of your products fails and needs replacement or refund? Or maybe an unhappy customer wants to cancel their order?
When choosing a live chat solution, make sure you choose one that will allow you to see how agents handle issues from start to finish.
Effective agents are usually trained in a standardised process and given specific instructions on chat flow to maintain quality assurance. They respond quickly to customer inquiries, and a dedicated manager monitors all chats. You can also be sent copies of these conversations by your live chat provider for transparency and visibility.
Does it work across all devices?
When choosing a live chat software, you may have a lot of questions. Some of the most important ones are related to how well it will work across various devices and operating systems.
The ideal live chat is compatible with all devices, browsers and operating systems. This way you'll never have to worry about whether or not your customers can access your live chat web site through their mobile device – because they can. You want a solution that works on iPhone, iPad and Android phones so that no matter where in the world your customers are located, they'll be able to contact you quickly and easily via live chat on website.
Does the chat have some way of converting the visitor into a lead or sale?
One of the most important things you need to do is integrate your chat with other marketing tools. This can be done by using the live chat software in conjunction with CRM software, analytics, etc. With this integration, you will be able to create a better customer experience for your visitors because they will be able to find everything they need from a single place.
You should also make sure that the chat plugin has some way of converting visitors into leads or sales. There are several ways that this can happen, such as having the option to ask customers questions about their purchases or letting them know when new products become available online, so they always have something new waiting at home when it arrives on their doorstep!
Live Chat and Google Analytics integration allow you to monitor the actions of your website's visitors whenever they chat with a live agent.
As you can see, there are many things to consider when choosing the right live chat plugin. However, there's no need to worry, you don't have to figure it all out alone.
At Greechat, we help businesses by running a fully managed live chat service that chases unengaged visitors and converts them to leads.
Explore More Topics