Powerful Advantages of Live Chat for Windows as Support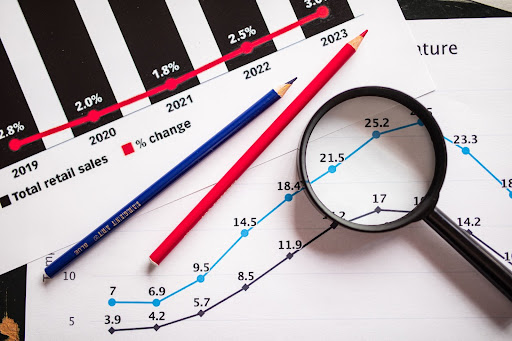 You've likely seen a live chat for Windows before, those pop-up windows that say, 'Your chat is now available'. This is a small window at the bottom of your screen, or sometimes even in the middle of it, asking you if you need any help. When you click on it, you're then connected to an agent who will help you with your enquiries.
A live chat for Windows is one way of interacting with website visitors. Live chat is one of the most effective ways to increase engagement and conversions, and businesses have seen improvements in customer satisfaction and sales when they integrate live chat into their websites.
The great thing about live chat is that it provides a sense of immediacy and accessibility to customers instead of them having to send emails or make phone calls (which can take longer). Here are a few of the amazing benefits of live chat to any business that uses them.
Analyse the sales process
A significant benefit of providing live chat for Windows is that you can collect a lot of data. Your software should be able to store, organise, and tag chats for future evaluation.
By categorising and reviewing chats, your support, product development, and marketing teams can assemble a great deal of data. Identify a set of tags and ask your team to tag their conversations based on those tags. You can also identify areas of concern by categorising chats based on the question type, subject, and requests for certain features. By flagging which products or services need more attention, you identify areas that can be improved on for better sales.
Streamline daily operational costs
Operational costs are the day-to-day expenses that keep your business running. These costs can come from any department. When you're choosing customer service software for your team, you want the one that will help you streamline operational costs while also making your customers happier.
Customer service software can automate some processes to save time and money. Agents don't have to move between different tools and spend valuable time copying data back and forth. Instead, they can focus on providing great support in one place and use the live chat for Windows to connect with customers more directly when needed.
A live chat for Windows function can also help improve the efficiency of your customer service representatives. With a live chat feature, they can work on several tasks simultaneously. Using customer service software that handles all chat, email, and other customer service channels in one location allows agents to work in one place and accomplish their tasks more quickly and efficiently.
Facilitate real-time communication
We've all been there: You find yourself in the middle of an online purchasing experience, only to discover that the live chat function is offline. You wonder if your question will be answered in time to make a decision – and you feel frustrated by the uncertainty.
It's a disservice to customers to have downtime for your live chat feature, but with careful planning and scheduling, you can keep it open 24/7 if that would be beneficial to your business – or any other selection of hours you prefer.
By expanding your instant availability to cover the whole day, your customers won't feel a need to grumble about their questions going unheard. Even if you can't keep chat staffed around the clock, your self-service support options, like a knowledge base full of content about your product, are available anytime.
It also helps to provide easy access to your support documentation when the live chat for Windows goes offline or is under maintenance. Most customers are happy to look for it themselves, so make sure it's easy to find the information they need. With your knowledge base and chat working together, customers will feel taken care of regardless of what hour of the day they find themselves needing support.
Improve your brand's online presence
Having an online form that says 'ask us anything' isn't enough – customers want a living human being who can provide quick, friendly, and helpful assistance. If your competitors don't offer live chat for Windows or provide low-quality chat support, that allows you to entice new customers to your business instead.
Consider this: if you were a customer in a rush, would you call support to get an answer to your question, or would you choose the company that has a website that is readily accessible? Most people are more likely to ask questions over chat than they are willing to make a phone call. More than half of consumers prefer to chat online over phone support.
The way you handle your online presence is going to have an impact on the overall public perception of your brand. Show potential customers how professional you are and make them feel comfortable doing business with you by having live chat readily available.
Increase overall customer satisfaction
Every customer is different. Some are chatty, some are shy; some have strong feelings about your product, and others don't have an opinion either way. One thing is true of all customers, though: they want to solve their problem as soon as they can – and they'd like it to be a pleasant experience.
As a company, you want to be able to provide the best service possible, but you also want to make sure that agents can give the best service possible in every situation. With traditional channels like email and phone calls, it's up to each agent to decide how they're going to interact with a customer based on that person's tone or style. And if the agent makes a mistake and misinterprets someone's intention – well, then it's too late.
Through live chat for Windows, agents can see a client's tone and mood and adjust their styles to fit the scenario best. This can take the form of subtle cues and suggestions within the chat window itself or through a team inbox where agents can see how other team members responded to similar customers earlier in the day.
Elevate your business with live chat
The benefits of live chat for Windows are not limited to increased satisfaction and sales. They increase your website traffic by engaging visitors by making it easier for customers who have questions about products or services, no matter where they may be.
Customer satisfaction is always good for business. With these services, you can make sure that every interaction with your customer service goes smoothly.
Greechat's fully managed live chat service makes customer engagement as easy as saying 'hello'.
Explore More Topics