5 Reasons Why Outsource Live Chat Support Is The Future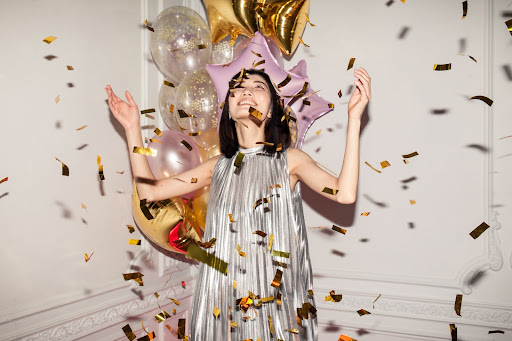 You've heard this before: setting up an outsource live chat support service is hard, expensive and time-consuming.
Don't fall prey to myths. You don't need a developer, and you don't need to fork out expensive service fees – not with live chat software solutions around.
Live chat offers a more engaging and effective way to engage with customers that yields better results. Such services provide real-time responses and conversions, empowering you to create deeper relationships with your customers and increase sales in ways that other automated systems haven't yet achieved.
Here's why you should make the jump to live chat for support today.
Technological, equipment, and resource access
The internet has been a revolutionary tool for business. It opens up a vast library of resources to anyone with a computer. When your customer support operations pile up, you'll want to outsource to service providers who have the tools, equipment, and technology to look after your customers.
Service providers handle fluctuating demands using the latest technology and infrastructure. They also provide 24/7 support via chat, phone, email, and social media platforms such as Facebook and Twitter.
These outsource live chat support are equipped with solutions like call centres and live chat that can handle your customers' needs at any hour of the day. They offer live chat support outsource solutions on their websites with features like widgets that let you customise how they look on your site. They also provide real-time analytics to help you keep track of how much traffic your site is getting, how many chats are being handled, and how effective the solution is overall in boosting sales.
Service providers for live chat can help handle everything from online customer support inquiries to digital marketing analytics – all from one place.
Streamline employee training
Your customers expect a fast turnaround time and a friendly voice on the other end of the line. Many of them are also using multiple channels to get in touch with your brand or business, whether they're calling you directly or reaching out to you through social media. In today's fast-paced environment, it can be difficult to keep up with all the incoming inquiries.
To help your company provide the best customer service experience possible, outsourcing customer service is a great way to streamline your workforce and handle enquiries more easily.
If you hire an experienced group of outsource live chat support representatives, you can ensure that your company stays in touch with its customers across all its platforms in the transitional interim – and that your customers will continue to enjoy an efficient and friendly support experience in the meanwhile.
Longevity of customer retention
It's easy to look at a customer retention rate and assume you're doing well. However, it's more important to dig deeper and understand why customers are leaving. For example, if your churn rate has increased, but your customer lifetime value has increased by the same percentage, you can be confident that you're keeping the right customers.
But what if your churn rate is increasing while your lifetime value is decreasing? Reasons for churning can include disengagement: Customers haven't engaged with your brand anymore because either there has been no response from the company or customers feel ignored, or their opinion does not matter. They have stopped receiving feedback from the company.
The first step in building this relationship is to understand how your customers use your products and services. Outsource live chat support helps you gain this knowledge.
It's important to understand how they use your products or services: for example, what features, products, or services they interact with, or when they're most likely to engage with your brand. This information gleaned through live chat web site tools can help you tailor the experience of using your products or services and make the experience better for them – and happier customers tend to be more loyal customers.
Showing that you care about their experience can also earn you trust and appreciation, which can lead to repeat purchases and even better experiences as time goes on.
Comprehensive client feedback
When you work in a business where customers are the central focus of what you do, it's easy to forget that they're not your primary focus. Your number one priority is meeting your goals and the bottom line. But by thinking only of the numbers, you can sometimes miss out on good opportunities to improve your business.
The reason the kind of feedback you get through outsource live chat support is critical is that when people ask for support when your product or service is lacking something. Additional instructions, serving suggestions, or any differences with the actual product and packaging. You can find gold in the pile of customer queries by devoting your time on the line. Outsource live chat support means someone will document the call and the resolution for you to strategize for improvements later.
Reputation for excellence
The popularity of a business is not only about the name or brand, it's also about giving customers a positive experience. Three in every four customers look for the brand's history of excellent reputation through positive reviews.
But how do you build up a reputation for excellence? It's simple but not easy: a positive online reputation is crucial to succeeding in the digital landscape.
As consumers spend more time online, they read reviews for almost everything, from hotels and restaurants to products and services. Consumers trust online reviews as much as personal recommendations from friends and family members. The reason for this loyalty is that most people consider online reviews to be unbiased and authentic compared to traditional advertising or marketing strategies.
Customers can see what other customers are saying about your business. That way, they can make an informed decision before buying anything from you. With help from your outsource live chat support, you can use the same channels to reach out to people who are already interested in your business (and even find new prospects) by sharing interesting content related to your product or service.
The future of business is built on satisfying customers, and the most effective way to do that is to invest in customer support and focus on quality and conversion.
Make it your future too.
Greechat's live chat service simplifies corporate expansion, starting from a simple 'hello'.
Explore More Topics