5 Live Chat Responses Examples That Will Improve Your Business Growth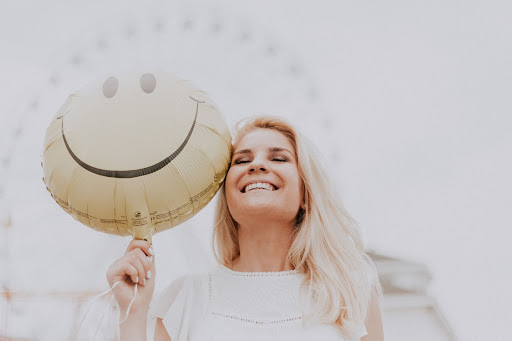 Picture this. You have a great website, but you're not making enough sales. Your competitors are making money from their websites. Worst of all, customers are giving you bad reviews. Oh no!
Thankfully, there are ways to solve this situation. Live chat specialists can help your customers find what they are looking for and convert them into paying customers. Your business can experience an increase in sales on your website.
Let us share five live chat responses examples that will improve your business growth.
'I'm sorry, we don't have that particular product in stock currently. May we suggest an alternative?'
When a store employee says they're out of stock on a product you've been looking for, you probably expect them to give you some sort of solution that still gives you what you need. You also probably don't want to go through the whole process of explaining your situation just to be told there's nothing that can be done.
If the answer is 'no' to a customer's query, then the best thing to do is give them an alternative, whether it's suggesting a similar product, updating them on future restocks or guiding them through any other options that your business or store can offer.
Live chat responses examples that apologise for the inconvenience and ask them for a chance to provide solutions or options show that you care about what the customer thinks and that you genuinely appreciate their business.
'Yes, we do have that in stock! Would you like to add it to your cart?'
When your company gets new inquiries about your products or services, you should reply to them right away to show that you welcome their custom.
Some customers may feel intimidated by a business that doesn't acknowledge their questions, and if you don't make an effort to connect with new customers positively, they'll be more likely to shop elsewhere in the future.
In addition to having live chat tool services on your website, you can also send customers a short email to let your customer know that you appreciate their business after they've made a purchase – and especially when they haven't yet. You can then give information about special offers or upcoming events that may entice them into taking advantage of such offers.
Letting your customer know that you acknowledge their interest is a good way to start building trust.
'Hello! Thanks for visiting our website. Can I help you find something?'
Every second counts when it comes to customer service. For live chat responses examples, the quicker you can respond, the easier it is for you to generate a lead and retain the customer.
By being proactive in interacting with your customers, you give them a sense of urgency to your business. If a customer has a question for you or if they have an issue with their order, they'll know to trust that you or your customer service team will answer them ASAP.
If you are too busy to answer right away, then this is where live chat services come in. With live chat, customers know that they will receive an answer shortly, meaning their time is valued. If they leave a message, make sure to call them back as soon as possible, as well. These little gestures make customers feel like they matter – and, more importantly, transform them into returning customers.
'Hi, there! I see that you've added our product to your cart. Is there anything else I can help with today?'
When customers add something to their shopping cart but haven't moved on to the checkout page, it's encouraging to send them a little nudge.
Live chat responses examples include brief nudges or messages as a good reminder that your business has someone available to answer any questions you may have, and it shows that the company has confidence in their product. Also, if they do have something they want to say, it gets them one step closer to making a sale.
'Thank you for shopping with us today. We hope to hear from you soon!'
Positive feedback can be the difference between a one-time customer and someone who keeps coming back.
After a great experience with an employee, a store, or even a restaurant, your customers may want to share their opinion with others. They may feel a need to let you know that they had a good experience while shopping in your store so they can allow you to provide them with the same level of service in the future.
If you're aware of this fact, it's up to your team to make sure that customers understand how much their feedback means to you.
Excellence through live responses with live chat
When you use live chat responses examples as a proactive tool, your engagement with your customers also changes.
In the 'old days', customers used to have to initiate contact with you by calling or emailing, which meant that they had to have a problem or question. Now, you're engaging them proactively instead of waiting for them to come to you – you're catching them at every moment that they could be spending online instead of sleeping.
It means that your initial interaction isn't about addressing their problems but about learning about their needs and showing that you can be helpful. A live chat toolkit will help build trust and rapport with the customer, which is key in making sure the customer feels comfortable buying from a brand that they know, like, and trust.
At Greechat, we help businesses close more sales with proactive, round-the-clock live chat service.
Explore More Topics