Does A Live Chat Support Website Work For Every Industry?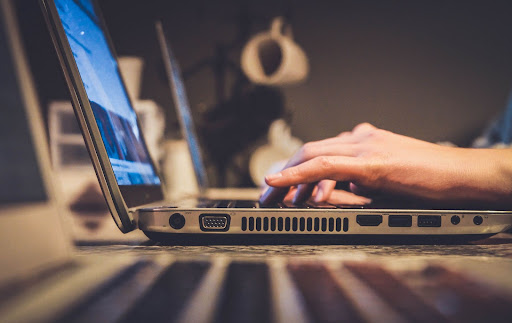 Live chat support has been around for years now, and it's been a staple of customer service since the beginning. But how effective is live chat? Do people want to engage with companies via instant messaging? If so, can all industries successfully use this technology? Let's talk about what you should consider before launching one yourself!
The growth of real-time customer service
The growth in the use of real-time chat support is due to the fact that customers want to be able to get help from businesses whenever they need it. Real-time chat allows you to answer questions and respond quickly, which makes your business more accessible and appealing.
With a live chat web site, you can establish yourself as an authority in your industry by providing excellent customer service. You'll also be able to build trust with potential customers who will value your expertise and want to work with you again in the future.
What are the benefits of offering live chat support to customers?
First and foremost, live chat support can help you keep your customers happy. When you provide them with faster answers to their questions, they'll be grateful and more likely to purchase from you again. Not only will this give them a positive experience in general, but it will also help build trust with the brand.
Secondly, live chat support is a great way to increase your conversion rates as well as improve your brand reputation among potential customers.
By giving people instant access to customer service representatives who can answer questions they have about your product or service, they'll be able to make an informed decision before making a purchase – which could lead them down the path of becoming loyal customers!
How does a live chat support website work for every industry?
Live chat support websites can work for any industry. It is a great way to help business owners who don't have the time or resources to hire an additional employee but still want to provide their customers with the best possible service. Live chat support is a great way to build trust with your potential customers, which can lead to more sales.
This is especially true in industries with a lot of competition, and brands need to find ways to stand out from the crowd. For example, if you run an online store selling shoes or clothing, it's important that your customers feel like they can rely on you for accurate information – because nobody wants to go through the hassle of returning items!
When a customer has an issue with your product or service, they need help immediately before they leave you for another vendor with better customer service. Live chat agents can answer questions and provide assistance.
They can solve problems for you, like when a client has a concern with any product or service. Live chat agents can also help mitigate reactions to any technical issues if you are having trouble with your site, blog or app.
What are the benefits of offering live chat support to customers?
Live chat support is one of the most effective ways to increase customer satisfaction, increase sales and conversions, build your brand reputation and increase customer retention. This feature can be used on any website or app that offers a shopping cart or payment gateway. Live chat support can be used by any company in any industry to get instant feedback from their customers through real-time conversations.
Customers are more likely to take their business elsewhere if they receive poor service. Live chat is an effective way for companies to provide fast support and help customers resolve issues quickly. It also allows you to build relationships with them so that when you do get in touch by phone or email, they already know who you are.
Does a live chat support website work for every industry?
The short answer is yes. Live chat support is a powerful tool that can be used by any business. Whether you're a travel agency, real estate agency, or even an appliance store – live chat can help you provide top-notch customer service and build brand loyalty through your website.
The long answer is it depends. Live chat support works for any industry, but it's all about how you implement it. If your customers don't engage with you through your site, then you might not be able to make the most out of setting up live chat software for website unless you take extra steps to boost your traffic first.
If you already have a base of around 200 visitors a month engaging with you through your site, then a livechat system can help you connect with them and provide better service.
A lot of people think that live chat is only beneficial for e-commerce sites, but this isn't true at all – it works well for any website that receives enough traffic regardless of what industry or niche it's in. Live chat services are easy to set up and optimise, and they can make a massive impact on your bottom line.
At Greechat, we work hard to provide businesses with a fully managed live chat service that delivers more sales and engage your customers.
Explore More Topics